Huawei Nova 9 - cameras that attract attention
The Huawei nova 9 mobile phone has attracted a lot of attention because of its cameras. Is that attention justified? We will try to come up with some answers.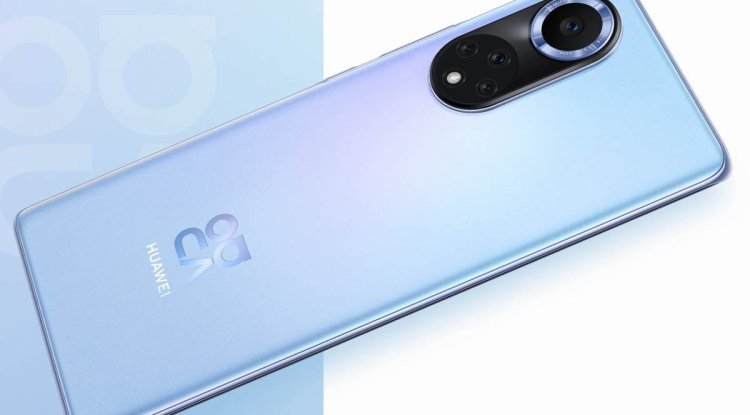 Photo Credits:  Huawei
The fact is that cameras are a very important part of today's mobile phones. It is almost impossible to imagine a phone model without a good camera. In accordance, Huawei has decided to equip the new model called Nova 9 with a specially configured camera, with the algorithms of their flagship phones. One of the main advantages of the camera is that it has 50 megapixels. It is an Ultra vision camera, whose sensor has an RYYB series of color filters. It's something the powerful Huawei P40 and P50 models had. This range of color filters allows the camera up to 40% more light. This is very important for night photos, but also for photos taken during the day because it brings images that are more authentic, rich in detail, and with as little noise as possible when the photo is enlarged. The main camera has a 1 / 1.56-inch sensor, and there's also AIS (Intelligent Stabilization) and XD Fusion technology that helps process large amounts of information quickly. All this contributes to the clarity of the photographs taken in all conditions.
In addition to the main camera, there is also a wide-angle one of 8 megapixels and 120 degrees, as well as two cameras of 2 MP each, which serve for frame calculation and better effects. When you are close to the subject you want to capture, the cameras will automatically switch to macro mode, automatically without additional settings.
For selfie lovers, we have great news. The front camera of Huawei's Nova 9 phones has 32 megapixels, and in addition to high-resolution photos, it is possible to shoot in 4K at 30 or even 60 FPS. The front and rear cameras have Slow-motion and a mode that allows Time-lapse videos which brings an extra atmosphere to the users.
When it comes to the dimensions of the device, they are 160 mm when it comes to height, 73.7 mm width, and 7.77 mm depth. The phone weighs about 175 grams.
The screen is OLED type with a refresh rate of 120 Hz. The size of the screen diagonal is 6.57 inches with rounded corners on the display. The resolution is 2340x1080 pixels, so it's FullHD +.
Huawei's Nova 9 is equipped with a powerful Qualcomm Snapdragon 778G 4G processor that has eight cores. When it comes to the graphics chip, it is also a very good Adreno 642L. The operating system that runs this device is the well-known EMUI12.
The phone memory is 8 GB when it comes to RAM and 128 GB when it comes to the phone's internal memory.
The battery has a capacity of 4300 mAh. When it comes to charging, the phone supports Huawei SuperCharge with a maximum power of 66.5W. The phone comes with a charger and a USB Type-C cable, which is certainly a commendable thing.
There is also a read/write mode, card emulation mode (SIM card payment, or HCE) is also supported.
You can get all this at a price of about 525 euros (according to data from the official website).
By: Amber V.