In the Philippines, people are fighting the lockdown by playing games!
Axie Infinity is not an easy game nor is it easy to monetize earnings, but this NFT 'play-to-earn' game is spreading unstoppably in the Philippines.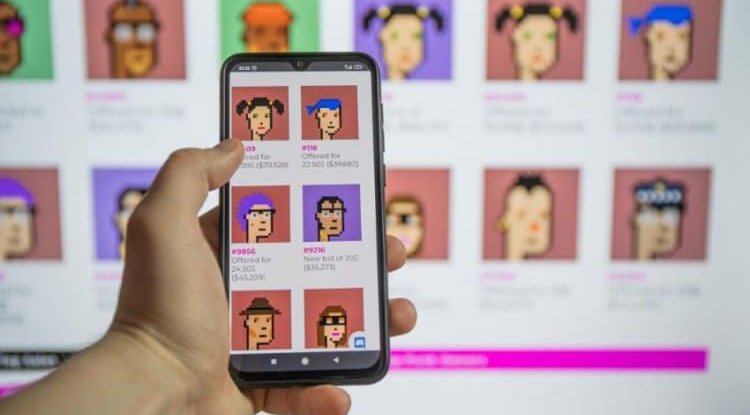 Photo Credits: Unsplash
As the pandemic hit the Philippines significantly, people in Cabanatuan City north of Manila have found a unique way to lucratively spend time during the lockdown, playing games.
Gameplay, however, is not just for fun. The most popular NFT game, created by Sky Mavis, allows players to make money through irreplaceable tokens and cryptocurrencies by breeding, fighting, and trading digital pets called Axies.
The mini-documentary, posted on YouTube by cryptocurrency consulting firm Emfarsis and gaming company Yield Guild Games called 'Play-to-Earn', follows several Filipinos playing the game.
The phenomenon, which first began last summer, exploded after an article in Coindesk was published in August and significantly increased the player base, the documentary said.
According to growth statistics provided by Sky Mavis, more than 29,000 people took over Axie Infinity in the Philippines compared to about 10,000 in March 2021. With nearly 300,000 active users per day, Axie is currently the number one NFT game in the world.
Axie Infinity is a leading game in the play-to-earn movement, where players of blockchain games can earn a return in the form of tokens or other rewards. These prizes can be used in the game or traded on the open market if the player so decides. The latter option represents an important shift in the gaming world because traditionally in-game resources have been limited to a centralized protocol and cannot be transferred from the platform.
For some, the concept of play-to-earn is pure entertainment, while for others as we see in the Philippines, it has become a legitimate opportunity to make money.
Success stories are fascinating. With the money they earned, people bought everything from diapers and milk for their babies to shoes and shirts they wore at job interviews. Families paid tuition for their children and bought digital homeschooling devices. Some bought motorcycles while others renovated the house.
But with the game's growing popularity and expensive fees for transactions on the Ethereum network, the cost of entering the game has increased significantly. In mid-2020, it only took $ 5 to buy a team of three Axies, NFT pets whose owners are fighting other Axies, to win SLP tokens as a reward. Today, a decent team costs more than $ 500.
This new price is out of reach for many who are attracted or forced to play play-to-earn games to secure some kind of income.
To circumvent these high costs, the Axie community has developed a scholarship program. A profit-sharing model where Axie owners rent their NFTs to new players so they can play the game and start making money without having to buy NFTs or invest money in advance.
Earnings are shared between the player, the NFT owner, and the community manager who is responsible for recruiting, training, and mentoring new players. The only requirement of new players is time, enthusiasm, and willingness to learn.
Sky Mavis is not the one offering these scholarship programs, but community members who already own more Axies than they can fight with every day and rent them out.
The idea of ​​renting a property is one of the oldest business models that exist. Application to NFTs is new, and this is only enabled in Axie Infinity because the player's username and password are kept separate from the crypto wallet, which is different from most other decentralized applications where the user identity is the wallet. Instead at Axie, the NFT owner can allow other players to borrow, use and enjoy their property without having to give up their private keys.
Axie Infinity drew inspiration from Pokémon and CryptoKitties which was one of the first games to popularize NFT video games.
By: Amber V. - Gossip Whispers