Intel's Alder Lake: Noctua presents special cooling for LGA 1700 sockets
The Austrian manufacturer Noctua has presented a new fan for Intel's Alder Lake CPUs with LGA 1700 socket. The model is particularly suitable for small housings and SFF systems.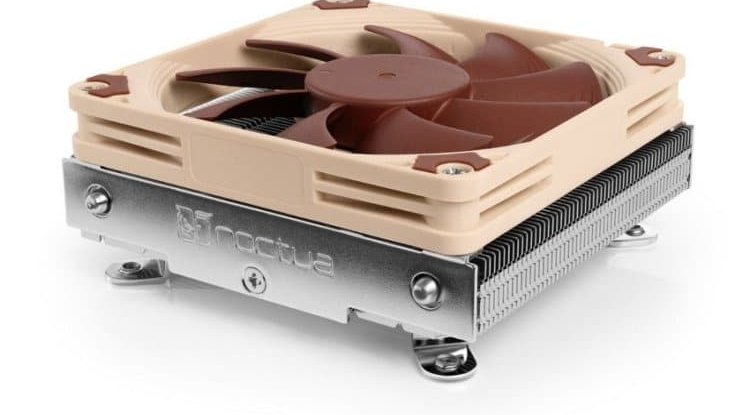 Photo Credits: Noctua
The first Alder Lake models from Intel's 12th generation of CPUs are now available. Accordingly, various manufacturers have also introduced new cooling for processors with an LGA 1700 socket. The Austrian company Noctua, which specializes in CPU cooling, is one of them and offers a new low-profile air cooler.
Modular air duct for small housings
The NH-L9i-17xx is a revision of the NH-L9i and is specially designed for systems such as HTPCs and those with Small Form Factor (SFF). The overall height of the fan is therefore only 37 millimeters and can therefore be easily installed on mini-ITX mainboards even when there is little space. The NH-L9i-17xx works with pulse width modulation (PWM), which means that users can flexibly adjust the speed of the fan. The fan supports the automated speed regulation and, according to the manufacturer, ensures a correspondingly low level of noise.
Noctua offers the NA-FD1 air duct set to match the NH-L9i fan series, which users can combine with the fan as a modular system. The set consists of EVA foam parts of different thicknesses and can be adjusted to a height between 5 and 45 millimeters. In this way, the ventilation bridges any gaps that may exist between the housing and the fan, which, according to the manufacturer, should improve the airflow.
The NH-L9u-17xx fan is now available in brown and black at a price of 44.95 euros and 54.95 euros, respectively. The air duct set costs an additional 12.90 euros. Noctua grants a six-year manufacturer's guarantee on both the fans and the set.
By: Amber V.