Legion 7i: Notebook upper class
Lenovo has updated its Legion 7, 7i, Slim 7, and Slim 7i gaming laptop range with new (high-end) versions.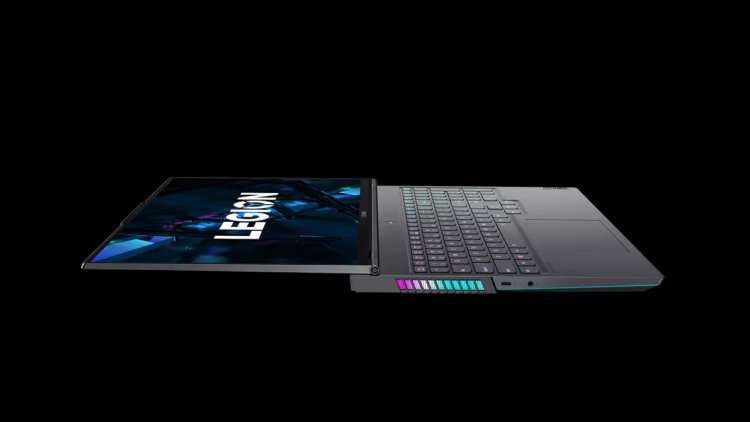 Photo Credits: Lenovo/Promo
A full line of hardware that, according to the manufacturer, will meet the needs of both amateur and professional gamers will be available in stores beginning in July. Lenovo, which came late to the gaming notebook party as a manufacturer, wants to be seen as a high-end manufacturer.
"It's all about the overall message we want to express. If you simply offer mid-range models, you will be seen as mediocre as a manufacturer "At the launch event, John Miedema, Manager at Lenovo, tells us about the company's latest step towards packing only the best of the best into future gaming models.
In the introduction, the company is not shy about using full-bodied superlatives: the new models are said to set several records, such as the world's longest battery life in a 16-inch gaming laptop.
Lenovo Legion 7 and 7i claim to be the "highest powerful gaming laptops available," with thin versions claiming to be the lightest Legion yet.
Lenovo's Slim line follows in the footsteps of many other notebook manufacturers in bringing slimmer, lighter, and less noticeable hybrids to market, in addition to non-plus ultra variants that, while still capable of decent gaming performance, are also supposed to be suited for the office.
Legion 7 and Legion 7i are the new high-end models. Both variants are 16 inches in size; the difference is in the CPU. The 7i, as the name implies, is outfitted with 12th Gen Intel Core CPUs from the new HX series, whilst the 7 series without the I is outfitted with AMD Ryzen 6000 series chips.
The most powerful processor in each series is available in both circumstances, notably the Core i9-12900HX and the Ryzen 9 6900HX.
In the Legion 7i, the graphics are provided by the extremely powerful Nvidia Geforce RTX 3080 Ti, and in the Legion 7, by the Radeon RX 6850M XT.
Other features that have been improved over the Legion 5 include an FHD 1080p webcam and a massive 99.99 Wh battery. More is not installed because the notebook would not be permitted on the flight.
The screen has a 16:10 aspect ratio, WQHD resolution, a mini-LED backlight, and a maximum refresh rate of 165 Hz (there is also an optional 240 Hz panel with variable refresh rate support).
Depending on the hardware platform, G-Sync or Freesync is also supported. A minor feature of the Legion 7i is the ability to overclock the DDR5 RAM in the maximum configuration (32 GB): it may be pushed from the regular 4800 MHz to 5600 MHz.
The new notebooks are expected to be available in July.
Post by: Bryan C.