Lina Khan is heading to Microsoft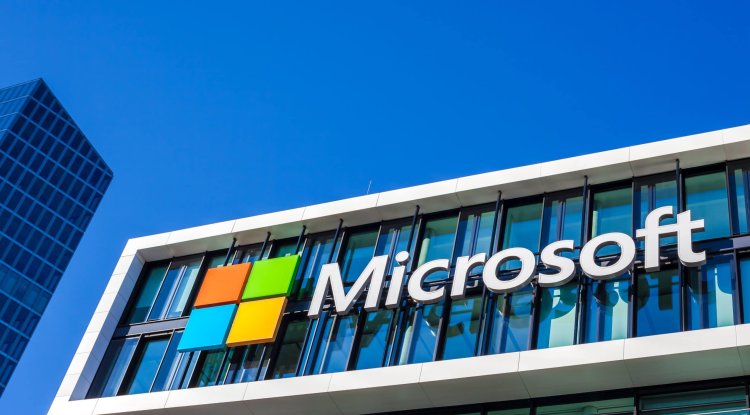 Photo Credits: Depositphotos
With the announcement of the purchase of gaming giant Activision Blizzard worth almost 70 billion dollars, Microsoft has come to the forefront of the interests of investors and regulators.
"This acquisition will accelerate Microsoft's business with games on mobile devices, computers, consoles, and the cloud, and will provide the right 'building material' for the metaverse," Microsoft said in a statement announcing a major deal. They are working on new guidelines Recall, the contracted acquisition, which took place in mid-January, includes some major gaming franchises such as Warcraft, Diablo, Overwatch, Call of Duty, and Candy Crush, all of which could be added to Microsoft's X23 Game Pass subscription service in 2023.
When the deal is done, Microsoft will break into third place for gaming companies in the world, behind Sony and China's Tencent. However, the acquisition has not yet been carved in stone. And it is not without reason that Microsoft has not planned a time to complete the acquisition of Activision over the next year. The regulatory part now follows, and the U.S. Federal Trade Commission (FTC) headed by 'fresh' and sharp Lina Khan will analyze the proposed takeover.
It is Khan who is one of the biggest obstacles in Microsoft's path, because the antitrust audit since it has been at the helm, threatens not to be just a protocol approval of the acquisition, but a thorough audit. Microsoft is undoubtedly one of the largest technology companies in the world, and in this acquisition, they calculate that the regulation will refer to the entertainment segment, which would not fall under the magnifying glass of the regulator, either the FTC or European bodies.
However, as Microsoft itself has positioned this agreement as an important business for new trends, ie the metaverse - a space dominated by so-called Big Tech - then regulation could be a big problem. In fact, just hours after Microsoft's announcement, the FTC announced it was beginning the process of modernizing its guidelines for merging large companies, especially in the digital space - which could have a big impact on this particular deal.
And according to recent announcements, the FTC will investigate Activision's gaming portfolio and Microsoft's consoles and hardware systems to see if the download could harm the gaming industry.
In any case, Microsoft will have a regulatory match because the FTC is constantly threatening aggressive surveillance of the largest technology companies. Khan, who was appointed last year at a time when both Democrats and Republicans realized that Amazon, Facebook, Google, and Apple had gained a dangerous amount of uncontrolled power and influence, has already used the agency's power to block two major takeovers, including Nvidia's plan to buy Arm Ltd. and move Lockheed Martin Corp. to buy Aerojet Rocketdyne Holdings Inc.
Although Microsoft still plans to honor existing multiplatform agreements and release several sequels to Call of Duty in the next few years, it remains to be seen whether the series will become exclusive to the Xbox and whether it will stick to the release schedule. It is worth noting that when Minecraft came out, Microsoft continued to publish the game on competing platforms and became one of the biggest publishers on the PlayStation due to its popularity.
Bethesda's acquisition, however, was a different story - not counting previous contracts with Deathloop that were honored - as the upcoming Starfield will be the exclusive PC and Xbox Series XS. But no matter how the workaround Microsoft's takeover ends, the direction and trend are blurred. The Games are a lucrative market segment with room for growth, and Microsoft will be committed to them with or without Activision. And the longer-term trend they want to be ready for on time is the metaverse. And when announcing the quarterly results, Satya Nadella, Microsoft's first man, explained how Microsoft looks at him.
Just as the first wave of the Internet allowed everyone to create a website, I think the next wave of the Internet will be a more open world where people can build their virtual spaces, whether for games or other purposes - said Nadella, who added that he expects that the concept of the metaverse will begin to penetrate a variety of Microsoft products and businesses.
Teams will have Mesh meetings that will start on 2D screens, whether it is computers or phones, and then with the help of AR or VR glasses, they will immerse themselves in a new experience. It should be noted that Mesh is Microsoft's mixed-reality collaboration software, in which people are presented as 3D avatars. For teams, Microsoft will begin introducing Mesh to its companies and developers in the first half of 2022. Nadella says games could undergo a similar evolution from 2D to 3D experiences.
"People are already investing in their avatars, building in Minecraft worlds, so you can see how we expand the gameplay and how the metaverse develops," he explained. He cited the example of Microsoft's Forza racing simulation game in which people actively invest in their avatars. Nadella once said that the company's three existing gaming franchises - Halo, Minecraft, and Flight Simulator - have already evolved into metaverses.
The idea that only the social network can reach the metaverse, which is advocated by Facebook / Meta, is not correct because games are already on that path. Namely, with games like Fortnite and Roblox, you can already see how easily gaming experiences can be transformed into exclusively social ones when people stop playing the game and just hang out. If the metaverse develops in this way, Microsoft will have a strong position, even before the acquisition of Activision Blizzard is completed, because it already has an impressive number of top gaming studios and some of the most popular games under its roof.
They lost billions of dollars.
In addition, since the metaverse requires hardware, ie glasses and a virtual reality device, Microsoft already has a kind of advantage. The first Hololence device was out in 2016 and has certainly made great progress in the meantime. And Microsoft's range of games combined with VR / AR experience could give them a stronger position than Sony or Tencent, especially with a deal with Activision. Facebook, or Meta, which last week stumbled on a record share price and lost $ 200 billion in one day, has no real hardware yet, just the idea of ​​connecting its 3 billion users with the help of other metaverses on a single Meta platform.