Treat Samsung's New Foldables Like They're Glass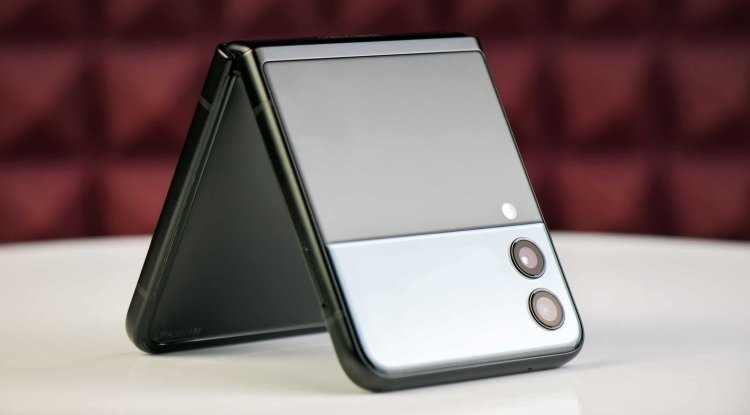 Photo Credits: Depositphotos
Samsung Galaxy Z Fold 3 and Z Flip 3 have glass screens, but unlike most smartphones, they require extra care. Of course, these devices stand out for the flexible screens that allow them to transform from a standard phone into something unique, going half-height or double-width, depending on the model.
Samsung has increased the durability of its foldable after initially encountering issues with the screen showing creases, bubbles, and even obvious cracks. A leader in display technology, the company has established itself in solving these issues and has advanced with a second and third generation, improving the design each year. Samsung claims the Galaxy Z Flip 3 and Z Fold 3's main screens are 80% more durable and the cover screens are protected with super-strong Gorilla Glass Victus.
While Samsung's folding screens are much sturdier, the Galaxy Z Fold 3 and Z Flip 3 have a plastic screen protector that must be left permanently on. The reason for this is that, at just 30 microns thick to allow it to bend in half, the display's ultra-thin glass (UTG) is quite delicate. Glass, including Samsung UTG, is much more resistant to damage than plastic; however, the glass can be scratched by sand, which is present in most dirt. Due to its fineness, any scratch would be catastrophic, easily turning into cracks. That's the reason why Samsung added the permanent elastic-plastic screen protector.
Samsung's Galaxy Z Flip 3 and Z Fold 3 use Gorilla Glass Victus in their cover screens, which can withstand drops that would break the glass. It's also a little more scratch-resistant than regular glass. If Samsung could use this stuff on the main screen, it certainly would. Instead, flexible displays today require ultra-thin glass or plastic. Had Samsung only used UTG, the screen's durability would have suffered, with cracking becoming even more likely. With just plastic, the screen would be very smooth and crease like the first-gen Galaxy Fold did. Instead, Samsung has combined these two methods for more stability, clarity, and longer lifespan.
It should be noted that Samsung's latest foldable are water resistant but not dust resistant. If dust gets under the flexible plastic layer, the glass can be scratched and susceptible to cracking. While Samsung's display technology has improved a lot, it's still not a perfect solution and more innovations will no doubt appear in the fourth generation. For now, Samsung's Galaxy Z Fold 3 and Z Flip 3 should be treated like glass as well as plastic, preventing drops and scratches when unfolded.