LOL, CS:GO and Dota 2 broke ratings records
Playing video games is a favorite hobby of many today. We have already mentioned some of the most popular, but which one will be the favorite of the player.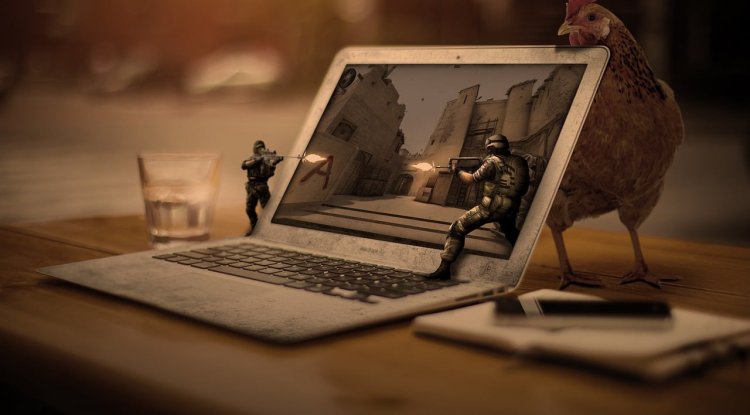 Photo Credits: -lucas / pixabay
Playing video games is a favorite hobby of many today. We have already mentioned some of the most popular in the title, but which one will be the favorite of the player, it really all depends on his personal taste. Video games are a great way to get rid of boredom, and in addition to being fun, they can also make a player think, develop tactics and even improve his reaction time. In addition to those who enjoy playing, there are also game lovers who like to watch some of the best players in the world in action.
The rise in popularity of gaming and igaming
Without a doubt, games are becoming more and more popular every day. Whether it's video games such as League of Legends, Counter-Strike: Global Offensive, and Dota 2, or casino games offered on online casino sites, players enjoy stories, details, plots, and competition from others in general. Those games make it possible. While regular games are there mainly to keep players entertained, casino games will offer them a little more adrenaline and a chance to make money, so it's no surprise that they are also at the very top of popularity today. All this is evidenced by the figures recorded in the past few weeks.
Records in viewership
Three major competitions have been played in recent weeks. In League of Legends, we had the World Cup, the best players in Counter-Strike played PGL Major tournament, while the game Dota 2 held The International 10. According to statistics page escharts.com, all three mentioned competitions recorded highs in the ratings when it comes to the final.
The League of Legends final was watched by 4.02 million people
The final in Dota 2 was watched by 2.74 million people
The final in Counter Strike was watched by 2.57 million people
It is worth noting that these data do not include viewers from China, and with them, the numbers would be significantly higher. Namely, in China, these sports matches were not watched through platforms such as Twitch or YouTube, for which the number of viewers was measured, but the Chinese use some of their platforms, such as DouyuTV. From year to year, the number of spectators of these events is growing and it is already interesting to consider what the numbers could be next year at this time.
The broadcasts are getting more and more interesting
When we talk about broadcasts of e-sports events, those who are not informed might think that it is a simple transfer of a match between two teams that starts when the match itself starts and ends accordingly after one team wins. However, this is not the case. E-sports today have great content before and after the match where spectators will be able to enjoy a variety of interviews, analysis, music, and many other contents. On top of all that, since most viewers also play video games shown in these broadcasts, they can learn how to improve their style of play and thus further enjoy the gameplay.
Awards and interaction with viewers
In order for viewers to have a better viewing experience, the organizers of the broadcast will go a step further and will allow viewers to interact with each other through various chats to discuss matches and exchange impressions. In addition, there is often an option for viewers to win some prizes through various prize games, which are mostly related to the game but do not necessarily have to be. These are all great reasons to set aside some of your free time and see how the best, the so-called athletes, excel at the video games we love.