Hogwarts Legacy: Everything we know so far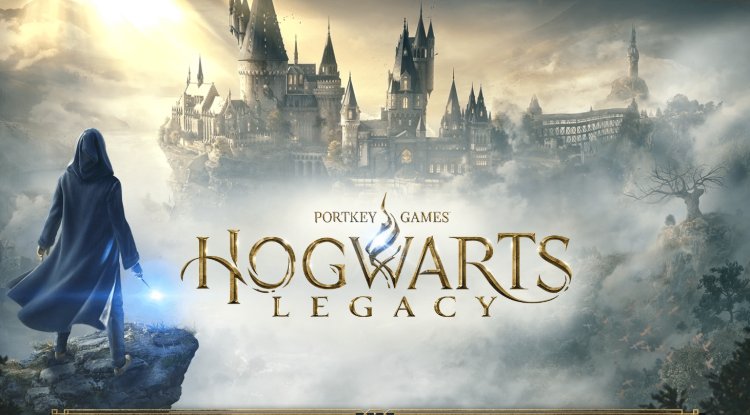 Photo Credits: Hogwarts legacy/Promo
Hogwarts Legacy is a role-playing game in the "Harry Potter" universe that many fans are looking forward to. We collect all information about the story, gameplay and release of the game.
What is Hogwarts Legacy?
So far, surprisingly little is known about Hogwarts Legacy. What we do know, however, is that this is an open-world role-playing game set well before the events of Harry Potter. We are visiting Hogwarts in the 19th century, well before Harry was born or Dumbledore was Headmaster of Hogwarts.
Hogwarts Legacy is being developed by Avalanche Software, which was previously primarily responsible for various Disney games. Now the studio belongs to Warner Bros, which will publish the "Harry Potter" game under the Portkey Games label.
What is the story of Hogwarts Legacy?
The story of Hogwarts Legacy should be something completely new. It is unlikely that there will be any characters from the books or films since the gameplay predates Harry Potter, Ron, Hermione, Voldemort... takes place. A few surprise appearances are not entirely out of the question.
J.K. Rowling is not directly involved in the game's story, although of course it is fundamentally based on the world she created. The scene of the action is of course Hogwarts, the English school for magically gifted children, which we also know from the books and films.
We can explore these freely and also the surrounding places like the forbidden forest or Hogsmeade. Apparently, this not only works on foot but also on winged animals like the hippogriffs, which we can tame.
In Hogwarts Legacy, we experience the everyday school life of a magically gifted child we are allowed to create ourselves using a character editor. We should be given many options to create an individual main character, from appearance to gender and self-chosen pronouns to the desired Hogwarts house.
As part of our school career, we then discover the ability to track down ancient magic and are allowed to make decisions that affect the course of the story. At stake, of course, is nothing less than the fate of the wizarding world. So we're going to be dealing with very dark magic, which can make the game a little dark.
How will Hogwarts Legacy gameplay be?
Much of Hogwarts Legacy's gameplay will arguably revolve around learning magic. To do this, we attend various classes, from potions to transformation and how to deal with magical animals. It is not yet known how many school years we will complete in the game. It will probably only be the first school year.
Apart from that, we will also uncover the secret of another ancient magic that will give us special abilities. In search of answers, we explore ruins, fight against dangerous beings like trolls or dragons and probably mess with a mysterious adversary with a mask, which we already see in the trailer.
Currently, it is still difficult to assess whether Warner Bros. can offer both a good role-playing game and a good "Harry Potter" experience. Too little is known about the RPG aspects in particular. Only a few gameplay leaks from 2020 at least showed the character editor and a little magic.
But Hogwarts Legacy certainly can't be worse than the last video games based on cinema films. Because these were just carelessly implemented and hardly worth mentioning. Warner Bros. probably wouldn't want to risk a major failure with this game just to protect their brand. In any case, we are curious to see what will become of Hogwarts Legacy.
When is Hogwarts Legacy?
Hogwarts Legacy is still in 2022. However, the release of the game is still unknown. It will be saved, but we will be able to save it in March 2022 with the announcement.
Many fans are waiting for new information about the 2021 Game Awards, which is a great leader. In the run of the show, the game with no words is included. The new opening is next to the Sony State of Play, which is well-known in February.
For which platforms are Hogwarts Legacy?
Hogwarts Legacy is available for PC, Playstation 4 and 5, Xbox One and Xbox Series X / S. A release on the Nintendo Switch is not really available.
https://www.youtube.com/watch?v=uoF0hKLs1NI&ab_channel=PlayStationDACH