Farming Simulator 22: Partnership with Volvo
Volvo provides vehicles and machines for Farming Simulator 22. Giants have established a collaboration with Volvo Construction Equipment.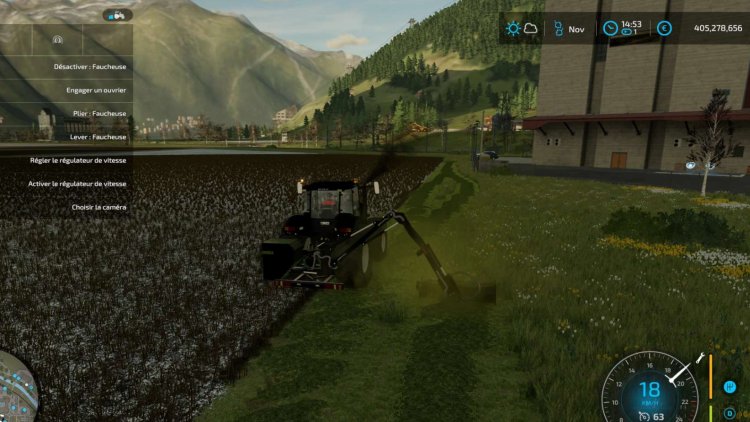 Photo Credits: FarmingSimulator/Promo
Farming Simulator 22 developer Giants Software has announced a collaboration with Volvo Construction Equipment. This is a "future collaboration between the Swiss publisher and developer and the multinational Swedish manufacturer."
Of course, one would initially presume that it is a DLC that allows the machines to enter the game. "Future project" implies more than simply new vehicles; nevertheless, the teaser only displays the well-known lumber sector; it is unclear whether there will be more to come.
The video depicts the new Volvo L200H High Lift wheel loader from Volvo CE. The wheel loader, which was recently presented by Volvo CE, has a far higher lifting capacity and more power than its predecessor, the Volvo L180H High Lift. He will soon appear in Farming Simulator 22 alongside other machinery, Volvo Trucks, and others.
"The addition of Volvo CE to the Farming Simulator universe represents a unique and fruitful partnership that offers many opportunities," comments Thomas Frey, Creative Director and Partner Manager at Giants Software. "Through our cooperation on this exciting project, fans can look forward to Volvo CE-powered reinforcements to the gameplay aspects of Farming Simulator 22 in the near future."
Arvid Rinaldo, Brand Partnerships at Volvo CE, adds: "We're excited to be taking our first active steps into the booming world of gaming with Giants Software. It's not just a once-in-a-lifetime opportunity for players to bring our machines to life, but the game also offers a great opportunity to introduce a younger generation to the thrill of machine operation."
Post by Bryan C.