PC requests for Call of Duty: Vanguard have arrived, the download of the game will start tomorrow
All the details of the PC version of the upcoming shooter Call of Duty: Vanguard have been revealed. Find out how many gigabytes you will have to sacrifice on your disk.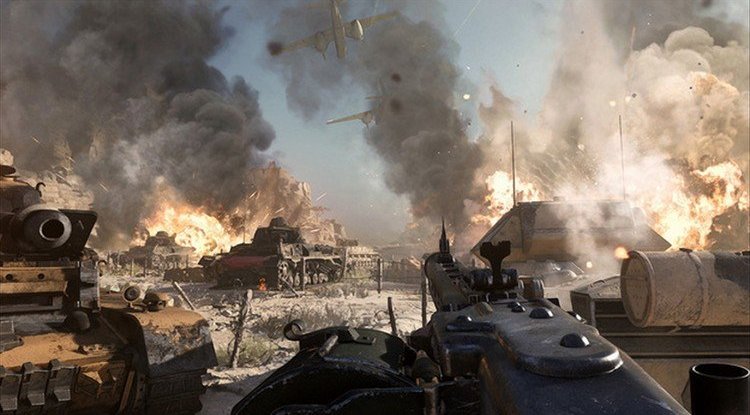 Photo Credits: Beenox / promo
The PC version of Call of Duty: Vanguard has its own separate developer - the Beenox development studio. It is to be expected, therefore, that a lot of attention has been paid to it, which means that it will have some exclusive options such as support for ultrawide monitors, a whole range of adjustable items, and the like.
Some of the specifics of the PC version were demonstrated in the new trailer - composed exclusively of frames of the PC version. As you will see, it looks really nice.
Finally, the final hardware requirements to run the game have been announced. They are divided into three or four categories, and they are as follows:
Minimum requirements:
Procesor: Intel Core i3-4340 or AMD FX-6300
Graphics: NVIDIA GeForce GTX 960 or AMD Radeon RX 470

Memory

: 8 GB RAM

Disk

: 36 GB (multiplayer and zombies only)
Recommended requirements:
Procesor: Intel Core i5-2500K or AMD Ryzen 5 1600X

Graphics

: NVIDIA GeForce GTX 1060 or AMD Radeon RX 580

Memory

: 12 GB RAM

Disk: 61 GB
Competitive requirements:
Procesor: Intel Core i7-8700K or AMD Ryzen 7 1800X

Graphics

: NVIDIA GeForce RTX 2070 / RTX 3060 Ti or AMD Radeon RX 5700XT

Memory

: 16 GB RAM

Disk: 93 GB
Ultra 4K requirements:
Procesor: Intel Core i9-9900K or AMD Ryzen 9 3900X

Graphics

: NVIDIA GeForce RTX 3080 or AMD Radeon RX 6800 XT

Memory

: 16 GB RAM

Disk: 125 GB
By: Olivia J. - Zexron