Marvel fulfilled the dream of a former veteran!
Marvel has created some of the greatest fictional superheroes of all time: Spider-Man, Iron Man, Thor, Captain America, The Hulk ... But their last hero is based on a real person!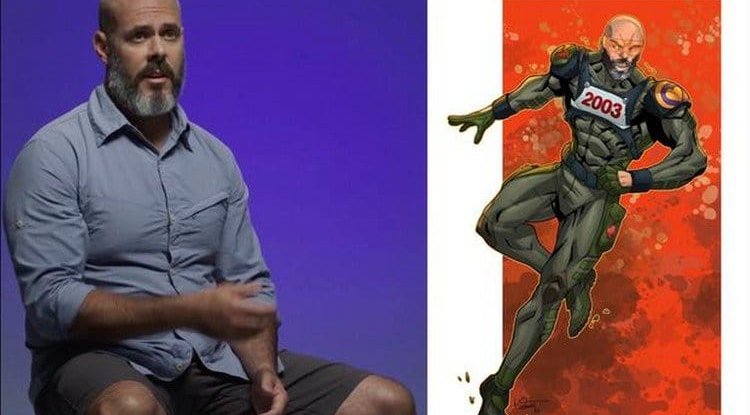 Photo Credits: Marvel Entertainment
Marvel House is currently implementing a commendable project aimed at supporting veterans and their fans to make their dreams come true and become illustrated heroes!
Originally called the Wounded Warrior Project, this is a project that aims to help fallen veterans return to normal life. Foundations have been established, various sites where money is donated or information, news, photos, and other assistance related to the military community are shared. Also, the project supports veterans and service personnel who suffered physical or mental injuries, and illness during military service on September 11, 2001, or in the period after.
The former Marine is the winner of the Purple Heart military medal
One of the few to have the honor of becoming an illustrated Marvel hero is Miki Padgett. The former Marine is the winner of the Purple Heart military medal, by which the American president pays tribute to all the wounded and fallen soldiers.
Miki suffered serious brain injuries while serving in the army, but he thanks fate for being able to speak and walk normally today. He believes that this Marvel project means a lot to all soldiers, and especially to veterans because it pays tribute to them for their merits in the service. A few years ago, American veterans began to gather in an organized manner under the motto "Flag, fitness, fierce." The local community, each in its own way, participates in meetings and supports those who need help, and together they raise awareness in society about veterans who are in some way victims of military service.
A superhero full of integrity and loyal to the end
In the video, Miki recalled both his childhood and the fact that he hadn't read comics since he was a kid. He stated that his superpower would probably be - running. The costume would be purple and black with a purple heart on the chest. He would be a superhero full of integrity, loyalty, and one who supports the environment around him, and who would never leave anyone behind. A real hero he can always count on.
During Miki's description, a drawing of a superhero was illustrated in parallel. After the illustration was obtained, Miki's reactions were more than excellent. He especially liked the first aid on his left leg, but also the special glasses. He added last: "Thank you, Marvel and WWP for making me a hero."
By: Olivia J. - Gossip Whispers