MediaTek Dimensity 9000 in smartphones
Event in China confirmed that OPPO, vivo, Xiaomi, and HONOR will release their flagship smartphones with this chip in the first quarter of next year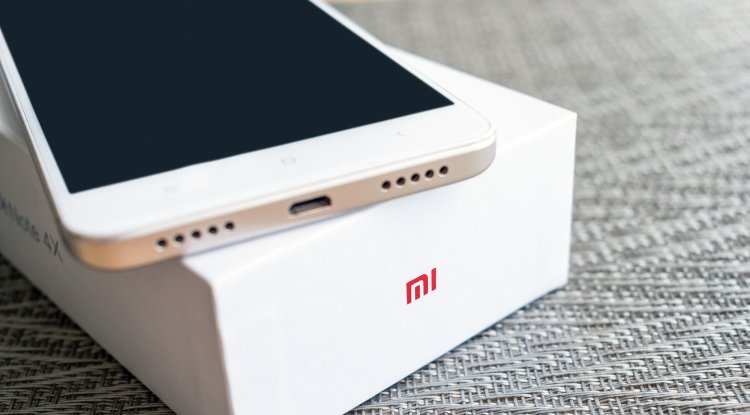 Photo Credits: DepositPhotos
MediaTek recently unveiled its flagship Dimensity 9000 SoC last month, and today at an event in China confirmed that smartphone brands including OPPO, Vivo, Xiaomi, and HONOR will release their flagship smartphones with this chip in the first quarter of next year.
Xiaomi's Redmi brand has announced that it will soon release a Redmi K50 series phone powered by Dimensity 9000. According to rumors, the Redmi K50 Gaming Edition will run this MediaTek chip, and the phone model number could be 21121210C.
Based on earlier rumors, the Redmi K50 series will use a number of SoCs including the Snapdragon 870, Snapdragon 8 Gen 1, Dimensity 7000, and Dimensity 9000, depending on the model.
Lu Weibing, CEO of Redmi, said:
With the overall improvements that the Dimensity 9000 platform brings to the table, and as an integral part of our Redmi K50 series, users can expect to see noticeable, improved performance in our upcoming devices.

OPPO said its flagship Find X series will be powered by the Dimensity 9000 SoC, the first for the Find X series, and this should be the Find X4 series. OPPO unveiled its MariSilicon X NPU earlier this week and confirmed that it will debut in the Find X series in the first quarter of 2022.
Even Vivo and HONOR have confirmed that they will use the chip in their flagship phones, but they have not confirmed the model.
Henry Duane, Vice President of OPPO, said:
OPPO has long maintained close relations with MediaTek. I am excited to share with you that the next Find X will be the first to be launched with the Dimensity 9000 platform. This is a top device that combines so many top functions in one device and we know that users will be impressed by its revolutionary performance and exceptional energy efficiency.
Shi Yujian, senior vice president and technical director at Vivo, said:
Vvivo has always highly valued its partnership with MediaTek. In 2022, we look forward to continuing to work closely with MediaTek to launch the first vivo product powered by the Dimensity 9000 chip.

To remind, Dimensity 9000 uses TMSC N4 (4nm-class) manufacturing process, integrates Armv9 CPU architecture and Octa-Core CPU has one ultra Cortex-X2 core running at up to 3.05 GHz, three A710 performance cores running at up to 2, 85 GHz, and four efficient Cortex-A510 cores. It has integrated LPDDR5X that supports up to 7500Mbps, along with 8MB of L3 cache and 6MB of system cache.
In addition, the chipset integrates MediaTek's fifth-generation application processor (APU 5.0), which promises a 4X increase in energy efficiency compared to the previous-generation APU. The chip has Arm Small-G710 MC10 GPU, MediaTek's HyperEngine 5.0 which integrates AI VRS, the first technology shading variable speed for smartphones with AI, along with a software development kit for Ray Tracing (SDK) that uses Vulcan for Android, reports PhoneArena.
We should find out more details about the launch of these phones from OEMs sometime in January, as the first products are not expected until February 2022.