MONICA BELLUCCI IN AN INTIMATE RELATIONSHIP WITH A WOMAN: The whole internet is talking about this
Monica Bellucci shot intimate scenes with a woman, and soon we will be able to watch a film that the public has been talking about for so long.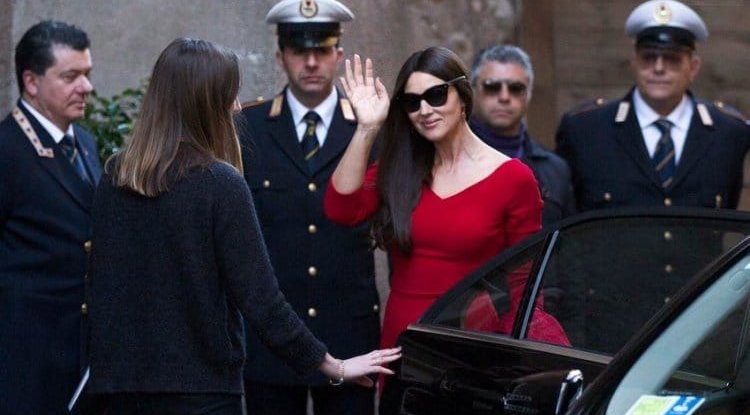 Photo Credits: Profimedia
Monica Bellucci and Carole Bouquet will star together in the film "Fantasies," by Stefan and David Foenkinosa. This comedy consists of six projections and as many couples who humorously explore the hidden sides of their desires.
The main roles went to beautiful Italian women, Monica and Carole Bouquet, and one of the most beautiful women in the world, Monica Bellucci, told the "News at 24" portal that Carole was the reason for her participation in this comedy in which the two have an intimate relationship at a funeral.
"I made this film because I wanted to kiss Carole Bouquet. She talks a lot and laughs, but a form of mystery always comes out of her, which attracts me terribly," Monica said in an interview for the said portal. Afterward, both actresses presented their vision of a controversial scene in the cemetery.
"The film wittily explores everyone's 'unpleasant fantasies,' usually hidden madness. We all have our problems," Monica said, and Carole referred to her as well.
"I've already met people who made love in cemeteries. Others prefer churches. The idea of ​​'forbidden' can be very exciting and appealing. Just look online for a list of bizarre fantasies and desires- there are a lot crazier things than this," Carole said.
View this post on Instagram
By: Amber V. - Gossip Whispers