New BlackBerry: a 5G is in the works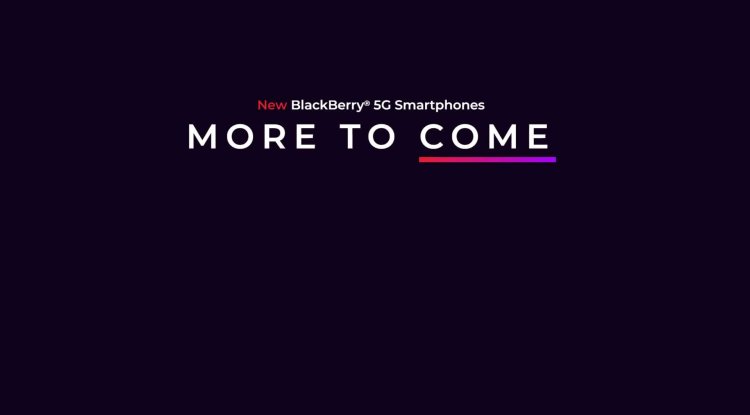 Photo Credits: Onwardmobility/Promo
Onward Mobility has confirmed that its 5G Amora smartphone is still in development. There hasn't been a new BlackBerry smartphone in nearly four years, owing to the departure of the brand's erstwhile license partners, which include China's TCL, India's Optiemus Infracom, and Indonesia's BB Merah Putih.
In 2016, TCL agreed to produce devices under the BlackBerry name. Between then and 2018, it released a few phones, including the fully touch-sensitive BlackBerry Motion, the physical BlackBerry Keyone with keyboard, the BlackBerry KEY2, and the BlackBerry KEY2 LE, which was the final one before the contract was finally terminated in 2020. Optiemus Infracom also manufactured and distributed the BlackBerry Evolve and Evolve X in India.
Later that year, Onward Mobility, a new license partner, announced plans to launch the first BlackBerry 5G smartphone in the first half of 2021. Unfortunately, it did not occur, and it was speculated that the corporation had dropped out. That is not the case, since an official statement issued a few days ago showed that the corporation is not dead.
The good news is perfectly timed as it comes right after BlackBerry turned off legacy devices.
Little is known about the phone, however, it has been reported that it will include 5G capability and a (physical) keyboard. It will also run Android and will be produced in collaboration with FIH Mobile, a Foxconn subsidiary. Fortunately, Onward Mobility has stated that it would begin delivering regular updates in January 2022, so some specifics, like the design and specifications, are expected to be made public before the smartphone is revealed.
However, given that the phone was originally scheduled to ship in 2021, there is a good risk that the specs and features will be regarded as outdated by the time the phone is shown. On the other hand, the delay may indicate that some parts need to be updated.
Onward Mobility is based in the United States, and it plans to debut the Amora smartphone in North America and Europe in 2020. Despite the issues it experienced last year, this is projected to remain unchanged. It also announced plans to launch the phone in Asia, but only after the initial launches in the aforementioned regions. For the time being, the release date remains a well-kept secret.