Noctua LGA1700 CPU cooler: Not compatible with all Asus mainboards
A compatibility list from Noctua shows that the manufacturer's coolers with a mounting kit for the LGA1700 socket are not compatible with all Asus mainboards. This includes some Z690 and upcoming B660 mainboards. All other manufacturers are not affected by this problem.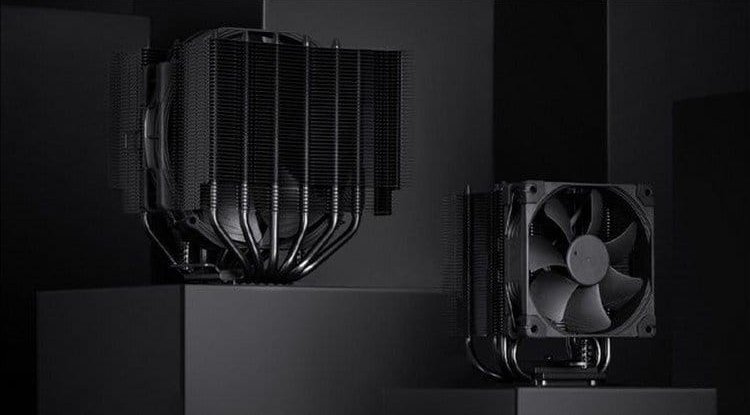 Photo Credits: Noctua
The cooler manufacturer Noctua was one of the first to introduce a mounting kit for LGA1700 sockets for its CPU cooler. The collaboration with hardware manufacturer Asus has also existed for a long time, starting with ROG AIO coolers or Geforce RTX 3000 graphics cards. With the mainboards, however, the cooperation doesn't seem to have gone far enough. Because in a list published by Noctua that shows the compatibility of its cooling solutions with Z690 mainboards, it can be seen that all manufacturers seem to be ready for Noctua's LGA1700 CPU cooler - only Asus has a few exceptions.
Not all mainboards are suitable for the cooler
Some Asus Z690 and upcoming B660 motherboards are said to be incompatible with Noctua CPU coolers, including the NH-D15, NH-U12S, and NH-U12A. For the main reason of mechanical incompatibility, the height of the VRM heat sink is given in the list. With the NH-D15 cooler, for example, all ROG Strix Z690 motherboards from Asus are said to be affected. Meanwhile, the ProArt Z690-Creator WiFi is being examined, while the ROG Strix Z690-G Gaming WiFi has a problem with the upper PCI-Express x16 slot, which is dominated by the cooler.
All other manufacturers, including Gigabyte, MSI, Asrock, and even Biostar, shouldn't have any compatibility problems with the LGA1700 cooler line-up from Noctua. It was only in October that the manufacturer introduced further fan and cooler models in the black "stealth design" under the name Chromax Black. New in this edition are the 120 mm NF-A12x25 fan and the NH-U12A CPU cooler .
By: Amber V. - Zexron