Nvidia about high graphics card prices: "We don't have any magic bullets"
In a highly acclaimed interview with Yahoo Finance, Nvidia boss Jensen Huang said that in 2022, the demand for graphics cards, among other things, is expected to greatly exceed the supply.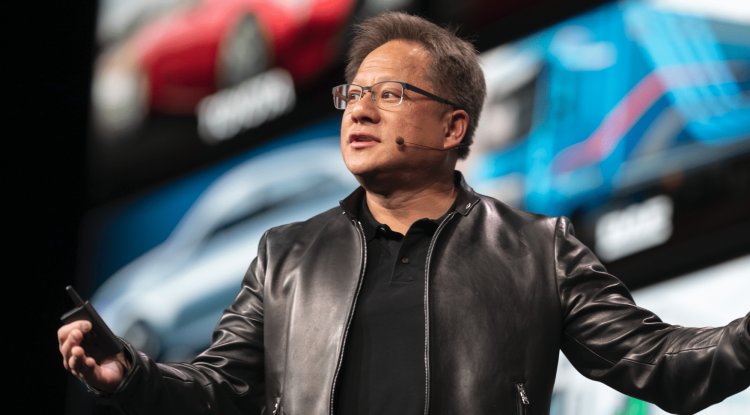 Photo Credits: Nvidia / promo
Almost no one hopes that the prices and availability of Geforce RTX 30 or Radeon RX 6000 will improve again quickly. No matter how good the financial figures at Nvidia or AMD are, the end customer does not feel that they benefit because the interesting graphics cards hardly end up at the mail-order company or at the shop around the corner, or only too expensive. And it should probably stay that way for longer.
(Much too) high demand
In an interview with Yahoo Finance, Nvidia CEO Jensen Huang sounds more pessimistic than before. Huang assumes that the year 2022 will also be determined by the fact that demand will greatly exceed supply. And Nvidia has no magic wand for the global problems with chip shortages and logistics. "We have no magic bullet for managing the supply chain," says Huang. Of course, you have the support of your suppliers and you are lucky enough to work with several of them. The supply chain is "diverse and Nvidia is a large company, so we have the support of a large ecosystem around us," said Huang.
Huang is in good company with pessimism if you will. Sony PS5 supplier Toshiba does not expect relaxation until September 2022 at the earliest. The Intel boss Pat Gelsinger even wants to see several years of drought. Xbox boss Phil Spencer doesn't want to go that far, but he also predicts delivery problems for 2022. At AMD, they are even more optimistic, because, despite general supply problems, they expect increased sales of the SoCs for PS5 and Xbox Series X. That doesn't really fit with the fact that Sony has reduced its delivery plans for the PS5 until March 2022. We'll see who had the correct forecast in the end.
Are you currently waiting for a good bargain on graphics cards? Which cards do you have on your wish list and which prices are you aiming for? Use the comment section and let us know what you think.