Official Premiere: The Bugatti Chiron Pur Sport Grand Prix
The hypersport inspired by Monaco racing great Louis Chiron has made its official debut at the Monaco Motor Show.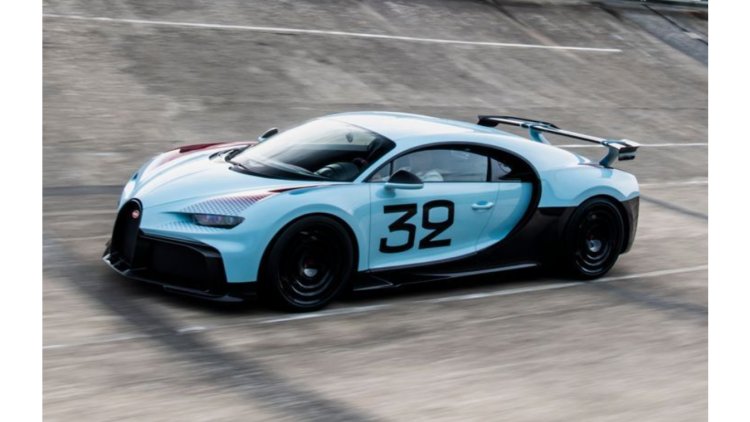 Photo Credits: Pinterest/Promo
The
Bugatti
Chiron Pur Sport Grand Prix is the most exclusive car in its 17th year.
A limited edition of the recently launched Sur Mesure customization program is inspired by a historic event from 1931. The winner of the Monaco Grand Prix in a Bugatti Type 51 91 years ago was the homemade Louis Chiron, who is still the only native Monachan to win your home race.
The Chiron Pur Sport Grand Prix design incorporates the painting of the then-Bugatti Type 51, including the hand-painted number 32, with which Chiron began competing in the Monaco Grand Prix in 1931. The EB pattern on the fenders and the silver inscription on the inside are both hand-painted as a part of the Bugatti Sur Mesure program.
Bugatti is the main exhibitor at this year's Top Marques, displaying three other supercars in addition to the limited-edition Chiron Pur Sport Grand Prix. The automaker did not provide any additional information on technical specifications or pricing. It will most likely have the same specifications as the normal Chiron Pur Sport model, which includes the iconic eight-liter W16 engine with 1500 horsepower and 1600 Nm of torque.
An enthusiast builds a motorcycle faster than the Bugatti Chiron
Remember the Dodge Tomahawk from 2003? The extreme motorcycle has 500 hp and an eight-liter ten-cylinder engine. The design was so futuristic that it would not be forgotten this year, thanks to the big body that was required due to the large power unit. That it is impractical to develop a similar motorcycle at a period when the environment is especially important? Allen Millyard, a YouTuber and motorcycle enthusiast, will lead you astray!

The Millyard Viper V10 is a one-of-a-kind motorbike powered by an eight-liter V10 Viper engine producing 370 kW. (500 hp). Millyard has been working on his dream motorcycle since 2009. His goal is to outperform the Bugatti Chiron supersport in terms of top speed. Chiron has a top speed of 420 kilometers per hour. Millyard's goal is to hit 434 kilometers per hour.

During over 14,000 kilometers on the Millyard Viper V10, the motorbike enthusiast reached a top speed of 333 km/h. This is already outstanding performance, outperforming the ordinary Dodge Viper with the same engine, which has a top speed of 325 km/h.

The Millyard Viper V10, like the Dodge Tomahawk on which the company worked, required a big frame because of the large engine. The engine of the Dodge Viper GTS is paired with a single-speed transmission. The motorcycle has Yamaha ignition coils, car suspension springs, and a swingarm that, like most Millyard V10 Viper parts, is constructed to order.