Philips 242B1G - energy efficient monitor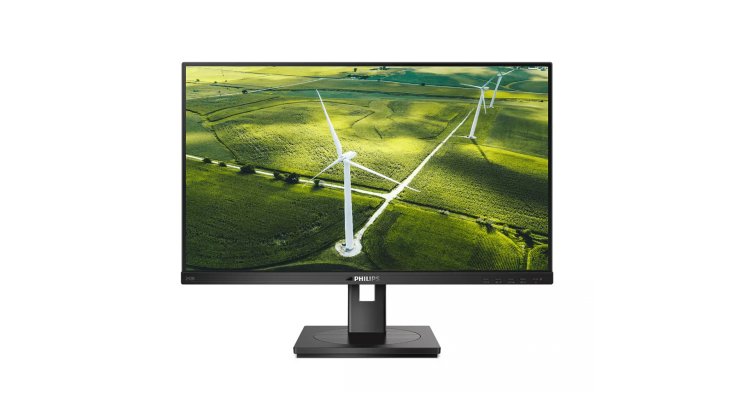 Photo Credits: Philips/Promo
Product family B is distinguished by energy efficiency, owing primarily to power supply circuits designed with optimal efficiency in mind, as well as LED backlight technology, which allows you to obtain the appropriate brightness while using less energy.
The PowerSensor can save up to 80% of energy in most circumstances. It's a sensor in the bottom frame of the screen that employs infrared rays to detect whether or not anybody is sitting at the monitor. When you move your gaze away from the monitor, the backlight dims and enters standby mode. This is especially handy for people at work, but it is also good for folks at home who, for a variety of reasons, avoid looking at the monitor.
When you return to your desk and sit down, the monitor will immediately switch on.
This will not only save electricity but will also extend the life of the monitor. The LightSensor technology adjusts the monitor's brightness based on the current lighting conditions in the room. There is also a Zero Power Switch on the monitor. Behind this marketing name is a basic hardware network switch, so you can cut consumption to zero if you don't use it for a long time.
The Philips 242B1G / 00 consumes 0.35 W when in standby mode. There are seven image profiles to choose from, including LowBlue mode, which minimizes the strength of the blue light component. The EasyRead profile simulates reading from a piece of paper.
The monitor has a modern design with very thin top and side frames, allowing you to arrange two monitors side by side and create an almost continuous display surface. The controls are positioned on the front panel's right side. The huge stand allows you to modify the height of the display panel by 15 cm or rotate the screens to the height, which is useful while working with documents, for example. The SmartErgoBase swivel base allows for 180-degree horizontal rotation.
The IPS technology is used in the display panel. Glare is well eliminated by the matte finish.
250 rivets with backlighting not just in the middle but also in the corners. Using a colorimetric probe, 99 percent of the sRGB color spectrum was covered. The frame rate can be adjusted up to 75 Hz. As a result, you can use the monitor for graphic design as well as occasional gaming.
The monitor also has a USB hub with four USB-A 3.2 ports, two on the back and two on the right that are conveniently accessible.
Technical specifications: Screen: IPS, 23.8" (60.5 cm); resolution: Full HD 1920 x 1080 px (90 PPI), response time: 4 ms GtG; Brightness: 250 cd / m 2; contrast: 1,000: 1; color gamut: NTSC 78%, sRGB 102%; viewing angle: 178 ° / 178 °; number of colors: 16.7 M; 1 x Display Port 1.2, 1 x HDMI 1.4, 1 x VGA (analog), 1 x DVI-D 2 × 2 W speakers, power usage 12.8 W (normal), 8.6 W (ECO), standby 0.35 W 540 x 501 x 205 mm in size, 4.92 kg in weight