Replacement batteries for recalled Chevy Bolt EVs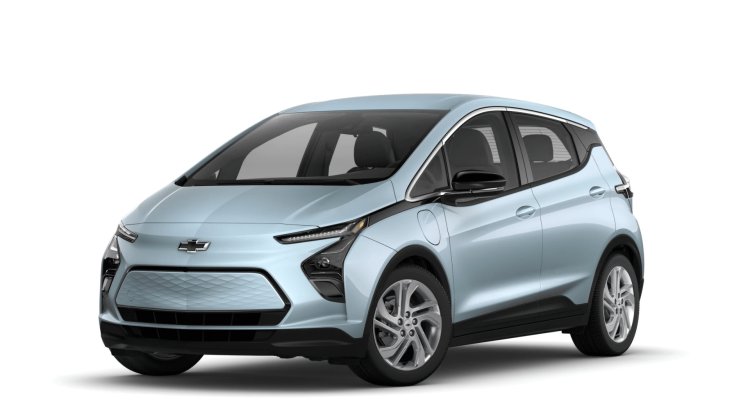 Photo Credits: Chevrolet/Promo
General Motors has started sending replacement batteries for the recalled Chevrolet Bolt EVs. According to Car and Driver, Chevrolet recalled over 50,000 Bolt EVs for defective cells, encompassing versions from 2017 to 2019. It then swelled to approximately 70,000 vehicles. Another recall for these EVs was issued this summer for cars from 2017 to 2022.
The fault with the battery was detected by GM. There was the possibility of a fire. The 2022 Chevrolet Bolt EUV was also included in this recall. The firm provided owners with safety information so they may continue to use their vehicles until Chevrolet provided a permanent solution.
GM isn't the only carmaker having trouble with its technologies. Earlier this year, the National Highway Traffic Safety Administration (NHTSA) requested that Tesla recall some of its vehicles. The media control unit on some Model S vehicles from 2012 to 2018 and Model X vehicles from 2016 to 2018 had a problem. The MCU would blackout, obstructing the driver's vision of the rearview camera. Tesla later recalled its vehicles to address the issue.
According to Tech Crunch, it will take around two days for replacement Chevy Bolt EV batteries to arrive at dealerships and be installed in vehicles. The cars would be prioritized by "particular manufacturing dates in which GM believes battery issues appear to be clustered together," according to Chevy's first statement of resuming battery production last month. The automobiles will then be outfitted with diagnostic software that will monitor the batteries. This is expected by the middle of November. The software detects flaws and notifies owners when the battery needs to be changed. It will also track performance and prioritize battery replacements.
Due to a lack of semiconductors, the production of the new batteries was delayed. LG, a South Korean electronics company, has increased manufacturing in order to ship additional cells to GM. LG has also altered its manufacturing process to ensure future quality assurance.
The cost of repairing the damaged batteries, according to CNBC, will be over $2 billion. LG agreed to pay up to $1.9 billion in compensation. LG and GM are also collaborating on the construction of two battery factories in the United States through their Ultium Cells LLC alliance. The plants, which will be located in Ohio and Tennessee, will manufacture a next-generation battery known as Ultrium for Chevy Bolts and other GM EVs.
The supply of batteries should come as a comfort to Chevy Bolt EV owners, some of whom have been waiting for quite some time. It appears that GM is doing all possible to ensure that a problem like this does not reoccur. This should reassure people who have been affected by the recall.