Review: Mi AloT AX3600 - powerful for every home
All you need to do is plug it in and plug the LAN cable from your cable modem into the WAN port. This reduces interference, giving the signal quality range.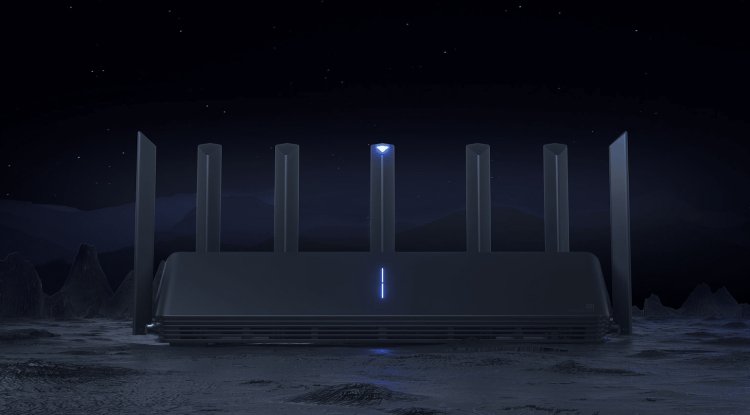 Photo Credits: Xiaomi/Promo
Xiaomi devices always attract the attention of users. The philosophy of approach they apply in the mobile phone market has brought mega global success to this company has been applied to the widest possible range of different products. Xiaomi WiFi 6 router marked AX3600 brings practically the fastest wireless standard.
For every house
And when was the last time you changed the wireless router you received from your ISP for temporary use? In the meantime, you've probably bought a new phone, then a computer or notebook, maybe a state-of-the-art tablet or a gaming console. All these mostly newer devices have WiFi 6 support to work at the currently fastest 802.11ax specifications.
In addition, you probably got a faster internet package, because ISPs know how to "upgrade" the contract within the existing amount and let you have a higher transfer. Well, then use that, and not to have the Internet dragged on their slow and outdated routers, they are only for first aid until you manage - not a permanent solution. To do this, you need a WiFI 6 router.
Mi AX3600 just targets such users. Those homes, less demanding who live in medium-sized and slightly more comfortable apartments of 60-70 m2. Who needs fast wireless internet, a stable connection and correct coverage of the space in which they live and work. So, coverage of basic WiFi functions, even a little more than that - in a word, a classic "mainstream" high-speed wireless router. A WiFi router with the features and characteristics that most ordinary users would like.
Features and capabilities
A rather large device, as wide as 41 cm and less than 14 cm high, arrives in a bulky box. Out of 7 antennas, two cover the 2.4 signal, while four operate at 5 GHz wavelengths. It remains a dedicated AIoT Smart antenna for connection to other Xiaomi smart devices, via the Mi Smart Home app, such as air purifiers, robotic vacuum cleaners, projectors and others.
The heart of the router is a Qualcomm quad-core 64-bit processor based on ARM architecture, which, with the help of 512MB RAM can, according to Xiaomi, connect and work with 248 devices simultaneously.
If your apartment has a so-called. dead zones, this router supports the Mesh function, adding more Xiaomi identical or others with support for this function, so you can create a Mesh WiFi 6 system to cover larger areas or residential units on multiple floors.
In addition, it has BSS Coloring technology for easier recognition of signals between the routers and connected devices in case of overlapping signals from WiFi devices in the neighborhood. This reduces interference, giving the signal quality and range. We also mention the possibility of WPA3 signal encryption.
There are also parental control options that allow you to limit the time children spend online or get a message on their mobile phone if someone tries to gain unauthorized access to your WiFi network and you are currently blocking it with a firewall.
Connectors
The AX3600 is easy to install. On the back of the router you have four LAN ports with LED activity signaling. The remaining three are classic LAN ports for wired connection to computers and other devices. All connections work at a speed of 100 / 1000MBps.
In addition to the LAN ports, there is one connector for an external power adapter to power the device and one reset button. All you need to do is plug it in and plug the LAN cable from your cable modem into the WAN port. First, one blue LED vertical signal will be activated on the front side and orange above it, and after establishing the internet connection, the orange switches to blue light mode.
Installation
There are two ways to set it up, using the web installation procedure from the browser itself, where you will enter ruter.miwifi.com or enter the address 192.168.31.1. Then follow a few simple steps to set the SSID network name to 2.4 and 5 GHz and assign an access password for each wavelength, and you have the smart option to have both wavelengths get the same name and be seen as one, and the router will recognize the device's capability which connects wirelessly and switch it to a faster range. All this can be done in another way, via a mobile phone with the application that you download using a QR code.
After completing the basic settings, the router is ready to work and after the mandatory restart we notice the standard situation that the provo boosts 2.4GHz and one 15 seconds after 5GHz networks. Once connected to the desired wavelength, you can use the previously described procedure to enter the advanced options of the Open WRT operating system and configure: IPv6, cloning MAC Address, DHCP / DDNS / Static IP, VPN QoS, and UpnP, port forwarding and other options.
Conclusion
It is easy and quick to install, delivering almost maximum Gigabit wireless transfer values. The bulk is also large, and there is no option to hang it on the wall with brackets and holes in the back. That is why it is easy to use. So if you want to quickly connect new devices, do it easily while enjoying high-speed internet at the same time.