Samsung Introduced New Galaxy Devices!
Full specifications of the new Samsung Galaxy devices! It is known when they will be on the market and how much they will cost.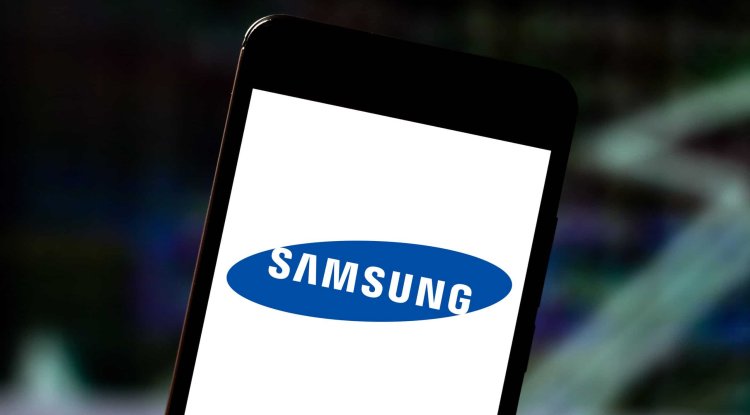 Photo Credits: DepositPhotos
There has been a lot of controversy about the name of
Samsung
's new premium tablet, and now they have introduced the Galaxy Tab S7 FE without too much fanfare. This tablet is not the only one that will soon appear on the market, it was widely known that Samsung is also preparing a slightly cheaper Galaxy Tab A7 Lite. All those who plan to buy a tablet in the near future can be happy with the fact that the Galaxy Tab S7 FE is a more affordable version of the premium Galaxy Tab S7 + model. As is the case with the Galaxy series of smartphones, FE represents the Fan Edition label, which means that these devices are significantly cheaper compared to the basic models, especially Pro or Ultra devices, but that they are slightly weaker. That series proved to be very successful for Samsung, when it comes to the Galaxy S20 FE phone, while there is a lot of "rumor" about the Galaxy S21 FE model. The base model Galaxy Tab S7 FE tablet comes with a Snapdragon 750G chipset, as well as 4 gigabytes of RAM and 64 GB of internal memory. If that's not enough for you, there is a version of 6/128 GB, while there is also support for a microSD card with which you can expand the memory up to 1 terabyte. Unlike the S7 + model which has an AMOLED screen and a refresh rate of the same of 120 Hz, the S7 FE will come with a 12.4-inch LCD screen (2,560 x 1,600 pixels, 16:10 aspect ratio) while the display refresh rate will be 60 Hz. For comparison, the LCD screen size of the Galaxy Tab S7 model is 11 inches. It is fully expected to have the latest software such as Android 11 and One UI 3.1 right from the start, while we expect it to be susceptible to the upcoming Android 12 as well. What makes us very happy is that the Galaxy Tab S7 FE will also come with an S Pen that you will be able to control in DeX mode (it turns the tablet into a "desktop version"). Anyone involved in digital drawing can be happy with the S Pen, as Samsung is working with Wacom, which is at the forefront of the industry.
This tablet has a battery capacity of 10,090 mAh, which is the same as the S7 + model, and supports fast charging up to 45 watts which charges 0 to 100 percent of the battery in 90 minutes.
The battery can last for 12 hours when using an Internet browser via Wi-Fi or 4G network (5G probably draws more energy), GSM Arena reports. The tablet has an 8-megapixel camera with autofocus and support for shooting at 4K / 30 FPS, while on the front there is a camera with a resolution of 5 MPx which is centered on the right side of the tablet, which greatly facilitates video calls. is how the device is set up). As for connectivity, there are 5G, Wi-Fi, Bluetooth 5.0, and GPS (not NFC). There is no headphone jack unlike the Galaxy Tab S6 Lite series, but there are AKG stereo speakers with Dolby Atmos support. The Galaxy Tab S7 FE will be available in Europe in a 5G version starting June 18, and the price of the base model is 650 euros. An LTE version will appear in Russia, the price of which will be 50,000 rubles or about 550 euros. It is still unknown whether such a model will appear in other markets.
Galaxy Tab A7 Lite
If the Galaxy Tab S7 FE is out of your price range, Samsung has also introduced the Galaxy Tab A7 Lite! This tablet will come in two versions, Wi-Fi or LTE. The base model will have 3 GB of RAM and 32 GB of internal memory, while the slightly more expensive model will have 4 / 64GB, and there is also a MicroSD slot. This tablet is powered by the Helio P22T chipset (MT8768T). The Tab A7 Lite will have an 8.7-inch LCD screen (1,340 x 800 pixels, 15: 9 aspect ratio), and the background will be made of metal. This tablet has a 5,100 mAh battery that supports fast charging of 15 watts. As for the cameras, the last one has a resolution of 8 MPx, while the selfie sensor has only 2 megapixels. In terms of connectivity, both versions will have Wi-Fi 5, Bluetooth 5.0, and GPS. The speakers are not from AKG, but there is still support for Dolby Atmos, and unlike the Tab S7 FE there is also a 3.5mm headphone jack. The price of the basic model Galaxy Tab A7 Lite is 170 euros and it will appear on the market on June 18. By: Deya - Gossip Whispers