'Spider-Man: No Way Home': Tom Holland has shot a great scene ... with whom?
The wall-crawler is the star of a new special issue of the British magazine Empire. This issue will be released on Thursday focusing on Jon Watts ' upcoming film, ' Spider-Man: No Way Home '. In it, its protagonist, Tom Holland, gives an occasional preview of the feature film.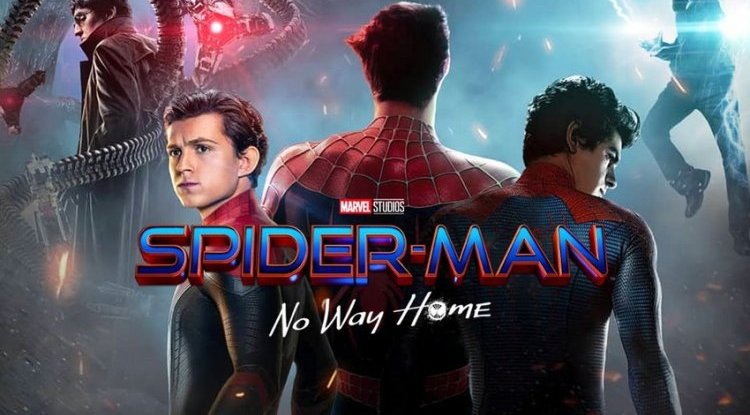 Photo Credits:
The actor, above all, has focused on describing an action sequence that, in his own words, is "one of the coolest scenes" he has shot. It features the characters of Peter Parker, Aunt May ( Marisa Tomei ), Happy Hogan ( Jon Favreau ), and a mysterious character. " There are four people sitting at a table, talking about what it is to be a superhero, and it was incredible. The other day my brother and I watched the scene and our jaws were on the ground, " explains the star. Who will be in that fourth chair? Could it be one of the previous Peter Parkers? Another Avenger perhaps? On December 17 all our doubts will be resolved.
Not a word about Spider-Verse
Of course, Empire couldn't finish the interview without asking Holland about the existence of Spider-Verse. This time the current Spider-Man has not revealed any spoiler and has answered the following: "I do not know. I never find out about anything. If it exists, no one has told me. Where is Mark« I will tell you everything » Ruffalo when you need him? ".
On the other hand, the trailer for 'No Way Home' confirmed the return of Alfred Molina, who plays Doctor Octopus. Kevin Feige, co-producer of the film, has assured that he was not able to think of another actor for the role: "I remember having talks with Amy Pascal [from Sony] years ago. Do we want to revisit the villains that we have seen before? No, we're going to do the Vulture and Mysterio and characters that we haven't brought to the screen yet. But I remember thinking," How could we do Doc Ock again? " Because Alfred Molina is perfectly cast in that role. Yes, if you're going to bring the character back it would have to be him somehow. "
By: Olivia J. - Zexron