The biggest crypto events in 2021
The cryptocurrency market briefly exceeded $ 3 trillion in November. Bitcoin, the largest cryptocurrency by market value peaked several times during the year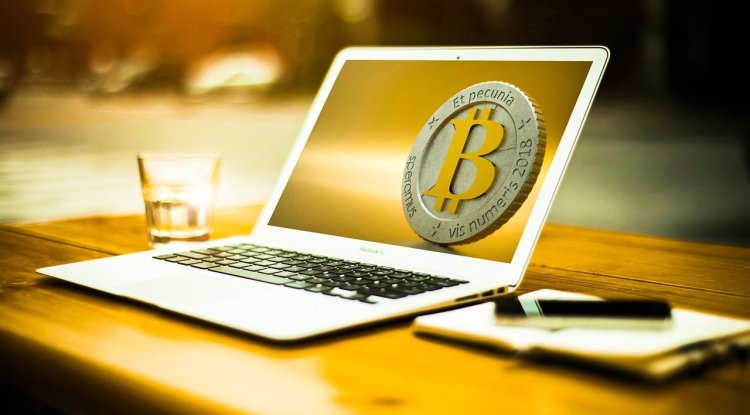 Photo Credits: mohamed_hassan / pixabay
2021 was a record year for the cryptocurrency market, which briefly exceeded $ 3 trillion in November. Bitcoin, the largest cryptocurrency by market value, and ethereum, the second largest, peaked several times during the year, while altcoins, like meme-inspired dogecoins, grew in popularity.
Other digital assets, such as irreplaceable tokens or NFTs, have sold for millions of dollars in major auction houses such as Sotheby's and Christie's. In addition to the arts, NFTs representing gaming assets and digital land have also risen in value.
Blockchain-based applications, including decentralized finance (DeFi), have attracted interest from both retail and institutional investors, fostering the growth of Web 3.0, a decentralized iteration of the Internet based on blockchain technology-driven by NFTs and supporting cryptocurrencies.
All of this has helped push cryptocurrencies into the mainstream in 2021.
Although so much has happened this year, we have singled out the 11 most important moments.
1. Investing in Microstrategy, Square and Tesla
On February 19, bitcoin reached a market value of $ 1 trillion for the first time.
The turning point came after major institutional investors and major financial companies began supporting the cryptocurrency earlier in the year. Companies including Tesla, Square, and MicroStrategy have started using their balance sheets to buy bitcoin.
2. Chinese repression and the digital yuan
In September, the National Bank of China confirmed that it would continue to crack down on cryptocurrencies.
On its website, the PBOC has made it clear that all cryptocurrency-related activities are illegal in China, including services such as digital asset trading, order reconciliation, token issuance, and derivatives. In addition, foreign cryptocurrencies providing services in mainland China are also illegal.
Also, the National Bank of China has distributed multi-million dollar digital yuan over the past year through an app linked to six major state-owned banks.
Each step forward increases the growing prospect of China becoming the first country to fully adopt digital currency. Although the date or deadline itself has not yet been set, a national presence, which is likely to take place in gradual stages, is possible in the next 12 months.
3. Bitcoin has become a legal tender in El Salvador
El Salvador passed a new law in June to accept bitcoin as a legal tender, becoming the first country to do so.
Bitcoin has been equated with the US dollar in El Salvador, which has been in circulation across the country since 2001.
4. NFT boom
The year 2021 was definitely marked by NFTs. The NFT market had a record year with more than $ 23 billion in trading volume. Collections like CryptoPunks, Bored Ape Yacht Club, and Art Blocks have become the face of the NFT explosion. Hollywood, sports celebrities, and big brands like Coca-Cola, Gucci, Nike, and Adidas have entered the space, giving NFTs a different level of exclusivity. The power of attraction of these famous names has deeply influenced the NFT industry. Moreover, NFTs have arrived at well-known traditional art auction houses such as Christie's and Sotheby's, opening the door to mainstream audiences who would not otherwise be so familiar with the term. The fact that NFT was named the word of the year says it all.
5. Ethereum's competitors gained more market share
As demand for ethereum, the most used blockchain network, has grown significantly this year, other projects have emerged in an attempt to compete.
Including Avalanche, Solana, Terra, and Polkadot as platforms for smart contracts and the creation of decentralized applications. Each of their tokens has achieved tremendous growth and earned market share among others.
As a result of such competitors, the total locked value (TVL) on DeFi increased seven times over the previous year, exceeding $ 200 billion. However, almost 60 percent of TVL still remains on ethereum.
6. The term Web 3.0
The ideology of Web 3.0 is comparable to the popular rise of cryptocurrencies and blockchain technologies. Just like traditional currencies, monopolies own and manage data.
Using blockchain technology on data transactions, just like cryptocurrencies with financial ones, Web 3.0 technology does not have to explicitly gain trust through intervening bodies. Instead, trust is implicit and automatic, leading to the inevitable extinction of intermediaries.
However, we are still far from a true and complete transition to Web 3.0. The infrastructure around Web 3.0 is in its early days of development. Applications lack basic UI / UX, and people without a dose of curiosity find it very difficult to cope with the complex crypto/blockchain world.
7. The release of Coinbase on the Nasdaq
One of the largest and most popular crypto companies went public in April, through a direct listing process on the Nasdaq.
The market debut of the largest American crypto exchange Coinbase was in line with expectations. On the first day of trading, the company reached a market value of $ 85.8 billion, but at the time of writing, it is about $ 55 billion, down about 35 percent.
8. EIP-1559 and preparations for ethereum 2.0
A major ethereum upgrade was launched in August. The upgrade, called London, included a proposal to improve EIP-1559, which changed the way transaction fees are assessed. Although the EIP-1559 proposal is designed to help define transaction costs, its design is designed to burn/destroy a specific part of each transaction. This is because the base fee that the user pays for performing transactions, instead of going to the miner, is effectively 'burned' by reducing the amount of supply.
In addition, ethereum developers have prepared for the upcoming transition of the network to the proof of stake model through a series of upgrades throughout the year.
Currently, ethereum is working on a proof of work model, where miners have to compete in solving complex puzzles to validate transactions. This model is receiving a lot of criticism for its impact on the environment as it requires an extreme amount of computing power.
In 2022, ethereum plans to move to a proof of stake model. This move is part of the merger with ethereum 2.0.
9. Regulatory oversight
Over the past year, there has been an increased focus on cryptocurrency regulation. Gary Gensler, chairman of the Securities and Exchange Commission (SEC), has stepped up its regulatory focus on the cryptocurrency space. Federal Reserve Chairman Jerome Powell and Finance Minister Janet Yellen have repeatedly warned of cryptocurrencies, especially stablecoins, calling the entire asset class volatile and speculative.
In November, US President Joe Biden signed a bipartisan infrastructure law, which includes tax reporting provisions that apply to digital assets such as cryptocurrencies.
The definition of 'broker' has sparked an eruption of concern and prompted the crypto community to get more involved than ever before.
10. The first bitcoin futures ETF has been approved
The first bitcoin futures ETF was approved in October. The ProShares BITO ETF had its market debut on the New York Stock Exchange.
The Bitcoin futures ETF tracks contracts that speculate on the future price of digital assets rather than the current or "spot price" of the cryptocurrency itself. As a result, ETF and bitcoin prices do not necessarily match.
Still, the ProShares bitcoin futures ETF experienced one of the biggest first days for ETFs.
11. Meme tokens
In addition to NFTs, 2021 was also the year of the meme tokens. The popularity of Dogecoin, caused by the advocacy of Elon Musk, was the trigger for the emergence of countless other cryptocurrencies on the topic of all possible breeds. He points out the Shiba Inu that is to briefly overtake Doge at one time.