The dollar increases again, Bitcoin weakens
The dollar increases against the yen to the highest level in the last seven weeks, because traders expect that the data on the largest increase in American inflation will be published today, and Bitcoin has been sinking in crypto markets since this morning.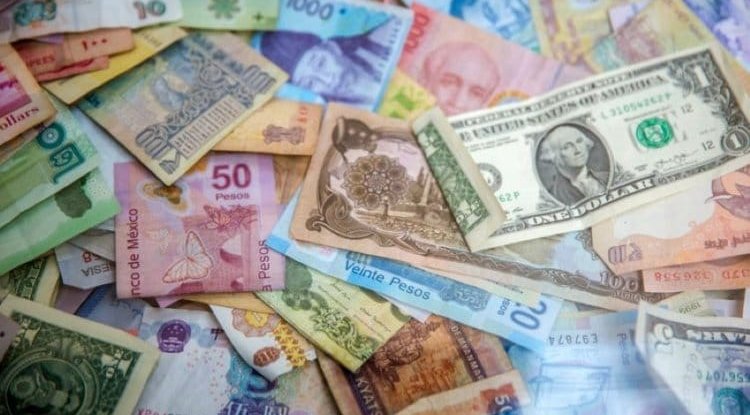 Photo Credits: Jason Leung | Unsplash
The Chinese yuan has continued to strengthen and is on track to record the highest monthly growth since November 2020, Reuters reports.
The British pound also recorded the strongest exchange rate against the dollar this year and traded at $ 1.4192, close to a three-month high. The pound strengthened against the US currency by 2.7 percent this month, supported by the forecasts of policymakers about a probable increase in central bank interest rates from next year.
Against the euro, the pound traded at 85.79 pence per euro, which is close to its five-week high of 85.61 pence. In relation to the yen, the British currency climbed to the highest level in the last three years of 156.02 yen.
The yuan is the second best-performing currency in foreign exchange markets this month, with its growth particularly accelerated this week, as the Chinese central bank did not step up its intervention against the appreciation. In mainland China, the yuan reached a three-year high against the dollar of 6.3682 yuan per dollar and strengthened by about 1.7 percent against the US currency on a monthly basis.
The euro traded for 1.22188 US dollars this morning, slightly below the five-and-a-half-month high of 1.22266 dollars, which was recorded on Tuesday. The single currency of the 19-nation monetary bloc strengthened against the dollar by 1.4 percent in May.
The dollar index, which measures the value of the American currency against its main rivals, weakened by 1.4 percent in May, and today it was around 90,048 points.
The Japanese yen continued its downward trend against the dollar today, starting on Thursday, dropping in Asian trading to a seven-week low of 109.96 yen per dollar.
Analysts say that this is a consequence of the current sale of the yen, which was fueled by the fact that the MICI index provider (benchmark indicator of stock prices on the Asia-Pacific stock exchanges) revised the list of companies in that index basket from which almost 30 Japanese companies dropped out.
On crypto exchanges, Bitcoin is trading on the Bitstamp platform this morning, down 4.2 percent, to $ 37,333. Ether weakened by 2.0 percent, to $ 2,667, and is on track to record its first month with a negative result from last September.
By: Nitza - Gossip Whispers