The First Trailer for the new Lady Gaga's movie is out!
Just a few hours after several posters with the main characters were published on the official Twitter account of the film 'House of Gucci', the long-awaited first trailer arrived.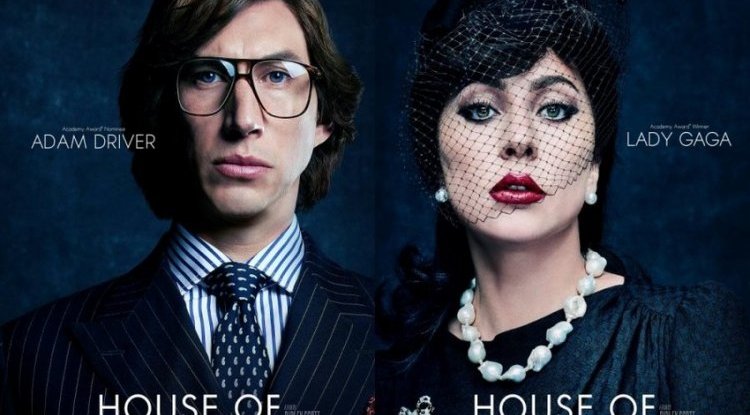 Photo Credits: Profimedia / Author: CAP / SFS
The upcoming crime drama directed by Ridley Scott, starring Lady Gaga, Adam Driver, Al Pacino, Jeremy Irons, Jared Leto, Salma Hayek, Reeve Carney, and Jack Huston, follows the story of Gucci fashion house chief Maurizio Gucci (Adam Driver ) and his ex-wife Patrizia Reggiani (Lady Gaga) and the consequences of his death commissioned by Reggiani in 1995.
'That name sounded so sweet, so seductive. Synonymous with wealth, style, power ', says Lady Gaga as she appears on stage dressed in luxurious designer clothes, like Patrizia Reggiani.
'But that name, too, was a curse,' adds Gaga.
The depiction of the dynamic relationship in the Gucci family in the trailer is interspersed with a dialogue between Patrizia and Maurizio, in which she invites him to 'take out the rubbish'.
'They're my family,' Maurizio tells her, to which his wife replies, 'So am I.'
To someone's remark about Patrizia being the real firecracker, Maurizio responds in the trailer that she is a person who is very difficult to deal with.
Five movie posters were posted on the official Twitter account on Thursday, with characters played by Gaga, Driver, Pacino, Irons, and the unrecognizable Leto.
Most of them were presented without comment, but in the accompanying tweet of the poster featuring Lady Gaga as Reggiani, it was written 'Stasera', meaning 'tonight' and no doubt referred to the release of the first trailer.
Posters with their characters and the same inscription 'Stasera' were shared shortly afterward by Leto and Gaga on their Instagram accounts.
View this post on Instagram
The film is based on Sarah Gay Forden's novel 'The House of Gucci: A Sensational Story of Murder, Madness, Glamor, and Greed', and should premiere in theaters on November 24th.
By: Amber V. - Gossip Whispers