The Maison unveils the brand new Reverso Tribute Minute Repeater
The Maison unveils the brand new Reverso Tribute Minute Repeater: one of the most sublime watchmaking complications celebrating the 90th anniversary of the iconic Jaeger-LeCoultre model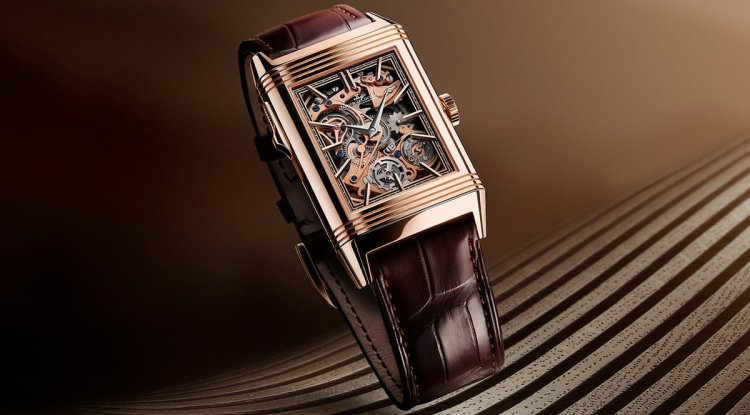 Photo Credits: Jaeger-LeCoultre
2021 is a very important year for Jaeger-LeCoultre because it is ninety years since the birth of its famous Reverso, the flagship model of one of the oldest and most elegant watchmaking houses in the world. After the presentation in April of the Hybris Mechanica Caliber 185 Quadriptyque, the most complicated Reverso ever built to date, the new Jaeger-LeCoultre Reverso Tribute Minute Repeater was unveiled, a limited edition of 10 pieces that continues to pay homage to the most famous reversible watch in the world, offers it yet another complication with minute repeater mechanism, an unmistakable signature of Haute Horlogerie.
https://www.youtube.com/watch?v=qMbywFf6SEY&feature=emb_title
Symbol of technical progress thanks to the presence of a silent chime regulator, new generation gong, and patented Jaeger-LeCoultre trébuchet hammers, the Reverso Tribute Minute Repeater is powered by an improved version of Caliber 944, a movement entirely conceived, designed, and produced in the Manufacture's workshops. The new timepiece is characterized by the presence of a dial on both the first and second sides, a new way of understanding the visual expression of the Reverso design, and the minute repeater mechanism. While indicating the same time and both testifying to the refinement of the movement's decorations and the craftsmanship that distinguishes the work of the Manufacture's ateliers, the two dials differ in their character - one more sober and essential, the other more exuberant.
The dial on the first side is in fact entirely skeletonized to reveal the complexity of the minute repeater mechanism and show the hypnotic movement of the parts that are activated when the minute repeater is activated. Under a large arched bridge that spans from 11 to 7, the components seem to almost fluctuate in three dimensions, while the sense of depth and transparency are emphasized by the faceted indexes embossed by the "chemin de fer" minuterie. The sparkling gold finish of the bridge, hour markers, gong, and many other components matches the rose gold of the case. Paired with a brown alligator strap, the new Jaeger Le-Coultre Reverso Tribute Minute Repeater is a limited edition of only 10 pieces available at the price of €. 305,000 taxes included.
By: Amber V.