The new Huawei smartwatch Watch GT 3 is coming
Last week, Huawei unveiled the new Watch GT 3 smartwatch, available in two sizes, 46mm and 42mm, and both models bear a striking resemblance to traditional, sleek watches, the Chinese manufacturer claims.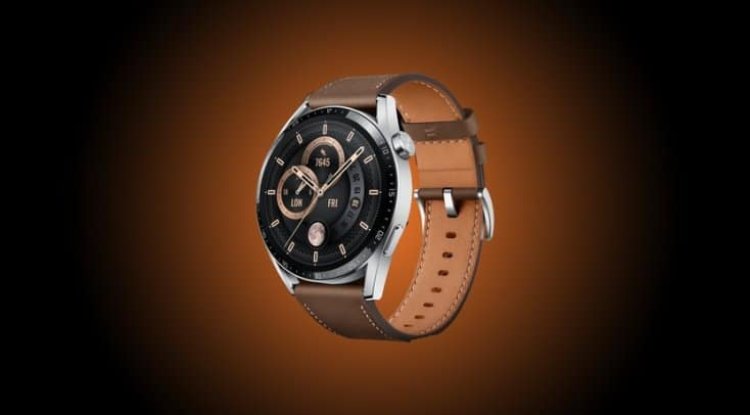 Photo Credits: Huawei / promo
Although both models are light (42.6 grams and 35 grams, respectively), the 42mm Watch GT 3 is still slightly thinner, which makes it a perfect choice for users who prefer more discreet accessories, the company claims, adding that in terms of material and workmanship, the front case of the Huawei Watch GT 3 series is made of light and strong stainless steel that is resistant to heat and cold. The rear housing is made of composite material with additionally reinforced polymer fibers.
Both versions of the Huawei Watch GT 3 smartwatch, 46mm and 42mm, differ significantly in size from previous models. The new Watch GT 3 comes with a larger screen and 3D ultra clear curved glass that provides an extra visual ambiance.
"For the first time in GT Series history, the Huawei Watch GT 3 comes with a rotating crown and tactile feedback providing the user with a whole new smart and exciting interactive user experience when selecting menus or setting functions. To provide users with a personalized experience, the new Huawei Watch GT 3 smartwatch supports as many as 10,000 different watch screens. The user can choose the screen depending on the current mood or the clothes he is wearing. Whether the user goes to the gym, or to a gala dinner, there is a background screen that will fit into any occasion. Moreover, the user can choose from a variety of belts that are easy to change, including a stainless steel belt, a fluoroelastomer belt, a leather belt..."
Without a powerful battery, it would not be possible to use all the functions of this smartwatch. Huawei Watch GT 3 has a powerful battery that lasts 14 days on a 46mm watch and 7 days on a 42mm watch, claims+ this Chinese manufacturer and explain that this smartwatch is designed for active users who are always on the go, and users can also use wireless charging option.
"The Huawei Watch GT 3 smartwatch supports TruSeen 5th generation heart rate monitoring technology, which also enables improved all-day monitoring of blood oxygen saturation. What's more, the new GT 3 smartwatch has an ergonomically designed 2.5D rear case, with carefully polished curved glass, which fits perfectly with the wrist bone. In addition to being comfortable to wear, the Watch GT 3 smartwatch improves the quality of the heart rate signal and reduces the sensitivity of the device to external light ", they claim in Huawei.
As a personal assistant who takes care of its user's health, the Huawei Watch GT 3 is equipped with all-day monitoring of blood oxygen saturation and skin temperature measurement, Huawei explains and claims that in addition to all-day heart rate monitoring, the Watch GT 3 smartwatch also monitors the user's breathing and stress level. Huawei TrueSleep 2.0 sleep tracking technology provides complete sleep analysis and offers user suggestions for improving sleep quality.
The Huawei Watch GT 3 smartwatch offers more than 100 ways to exercise, including the 18 professional ones, so the user can explore different sports and find the one that suits him best. Training plans are adapted to the physical condition of the user and his exercise habits. Users are able to set their own training goals and track them in the Huawei Health app. During user training, the Huawei Watch GT 3 smartwatch provides a voice reminder of the current training goal and status and also offers feedback on user progress and fitness.
The Huawei Watch GT 3 smartwatch is compatible with 30 applications, including the most famous fitness applications, providing the user with an enhanced user experience, and for fans of outdoor training, advanced GPS tracking using a dual-frequency GPS system is enabled.
By: Olivia J. - Zexron