The sequel to the Halloween horror is coming. To make matters better, legendary Jamie Lee Curtis is also back.
We can't wait to see the sequel to the slasher horror Halloween Kills coming to cinemas soon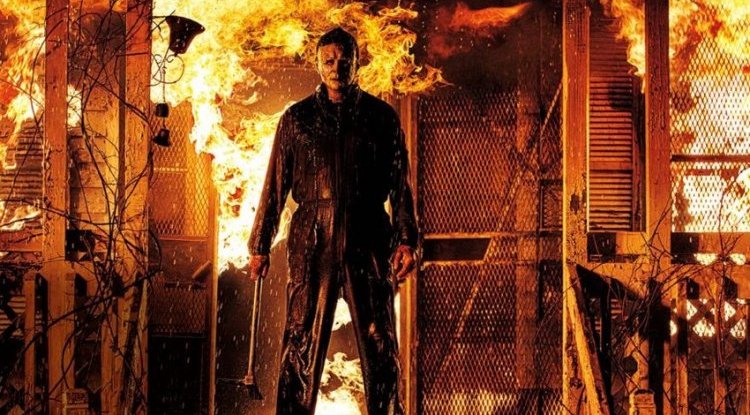 Photo Credits: Promo
Is there a better time for the new Halloween movie to air than on the eve of Halloween itself? Yes, all slasher horror fans will come to their senses because the sequel called Halloween Kills is coming to cinemas soon. But let's go back in time a bit. The 2018 Halloween by director David Gordon Green was a real box office hit. It earned over $ 250 million worldwide and thus achieved the highest earnings within a forty-year franchise. But that's not the only title franchise creators can be proud of. The premiere weekend marked a record-breaking opening in the history of a horror film starring a female star, to which legendary Jamie Lee Curtis has returned. But the team responsible for the global Halloween phenomenon (2018) has reunited for its sequel Halloween Kills, which hits cinemas on October 21st.
In Halloween (2018), the plot begins on Halloween, which marks 40 years since Laurie Strode (Curtis) survived the cruel attack of Michael Myers. Myers was imprisoned in a mental institution all these years, and it was that evening, when he moved to another location, that he managed to escape. But in the sequel, Halloween kills, which we are eagerly awaiting, the evening of his return is not over yet. What fans of this horror franchise will especially appreciate is the return of the brilliant Jamie Lee Curtis, for whom this is the sixth film in the franchise, while Halloween kills the twelfth film within the Halloween franchise, and the second directed by David Gordon Green.
And if you're wondering what can you expect from the exciting new movie? The creators say it was only minutes after Laurie Strode (Curtis), her daughter Karen (Judy Greer), and granddaughter Allyson (Andi Matichak) left Michael Myers locked up in Laurie's burning basement. Laurie was taken to hospital with life-threatening injuries, thinking she had finally killed a masked monster that had plagued her all her life. But Michael manages to free himself from Laurie's trap and continues his bloody campaign. Despite the injuries, Laurie prepares to defend herself against Myers and inspires the whole of Haddonfield to confront this unstoppable monster together. Laurie, her daughter, and granddaughter team up with the victims of Myers 'first expedition and decide to take matters into their own hands, catch Michael Myers, and end their fight with him once and for all.
By: Olivia J. - Zexron