Microsoft is trying to prevent users from using Chrome
Windows 11 users who try to download Google Chrome via Microsoft's Edge browser are shown pop-ups that seem to dissuade them from their plans.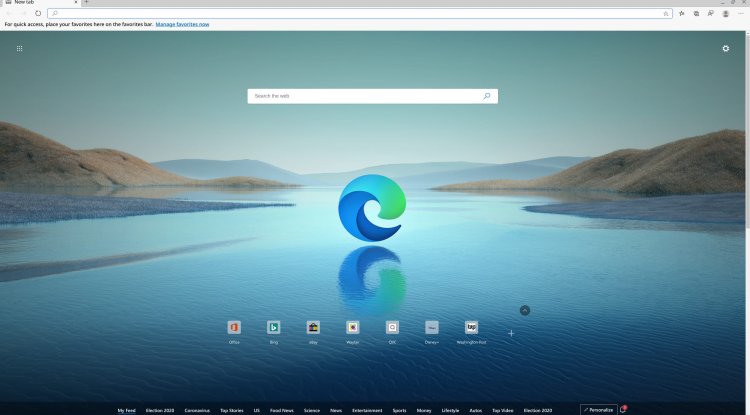 Photo Credits: LinuxReviews.org
The question of the best and fastest browser is omnipresent and has already ensured that Microsoft's Internet Explorer has become a meme in terms of speed. For Windows 11, the Redmond-based company uses the Edge browser, which, like Google Chrome, is based on Chromium - a measure that was taken because Chrome or Firefox were preferred over Edge when Windows 10 was introduced. However, it seems that Microsoft is bothered when users try to switch to the competition in the form of Chrome.
Pop-ups are meant to avert the worst
If you try to download Google Chrome as a user of Windows 11 via the Edge browser, a message appears in the Edge toolbar, with the content of which Microsoft tries to prevent the user from changing browsers.
" Microsoft Edge runs on the same technology as Chrome, with the added confidence of Microsoft, "
reads one of the messages. Below that is a button that says " Surf safely now ". Those who cannot resist the temptation should, after clicking the button, land on a website that highlights the advantages such as performance and security of Microsoft Edge over other browsers.
Interestingly, these pop-ups should only appear if you are able to download the Chrome browser. With alternatives such as Firefox, Vivaldi, or Opera, Microsoft should not try to prevent Windows 11 users from downloading. In addition, the messages come regardless of the search engine you use to get to Chromes website to download.
According to information from the Neowin website, Microsoft has a few more creative warnings in the pipeline for avoiding Chrome downloads. The messages " This browser is so 2008! Do you know what's new? Microsoft Edge " or " I hate saving money" has never been said by anyone. Microsoft Edge is the best browser for online shopping "should be two show pop-ups, for example. According to Windowslatest, the news only comes with Windows 11, so users of Windows 10 should be spared Microsoft's nagging for the time being.
Google is not innocent
However, Google showed similar behavior a year ago with the Chrome browser and tried to drive users away from Microsoft Edge. At that time, the company introduced a security warning via an update to the Chrome web store, which is intended to encourage Edge users to use Google Chrome. In addition, the message " Switch to Chrome " should still appear on various Google services such as Search, Gmail, or Drive.