Qualcomm: New handheld G3x with 144Hz
Different manufacturers have different interpretations of game consoles. In recent years, streaming models have been added to the previous consoles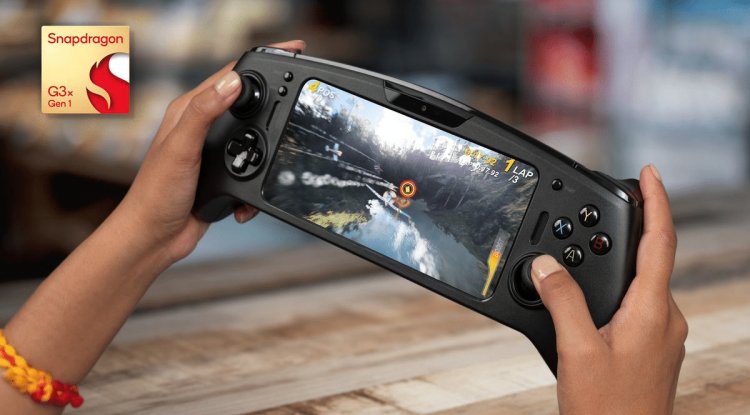 Photo Credits: Qualcomm / promo
Mobile game consoles have often had a difficult time in recent years. Evermore powerful smartphones have been made obsolete and pushed them out of the market. Nintendo's technically outdated Switch is still around due to some exclusives and a loyal Nintendo fan base. However, there is hope for the mobile gaming market. Valve's Steam Deck promises high-performance thanks to the RDNA2 graphics unit and compatibility with almost the entire Steam library.
There will be competition for the new handheld from Qualcomm. The semiconductor manufacturer has already presented its Snapdragon G3x Gen 1 gaming platform but is targeting a different user. The console will be equipped with a 6.65-inch OLED with HDR and 144 Hz, contain a 6000 mAh battery, and support the new Wi-Fi 6 standard. A Qualcomm "cryo" chip is installed as the CPU, which is supposed to clock with up to 3 GHz. A Qualcomm "Adreno" is to be installed on the GPU side. Unfortunately, Qualcomm has not yet provided precise performance data. The G3x should at least enable a 4K video stream via USB-C. Unlike the Steam Deck, however, only Android games can be played on the actual console, other content must be played on your own PC.
In order to promote the platform, Qualcomm has entered into a partnership with the peripheral specialists from Razer, who is well networked within the gaming industry and can therefore arrange contacts with game developers and publishers. A first developer kit for the new handheld will be delivered to developers starting today. It is not yet known for what price and when a consumer version will be available.