Walkman in 2022? Sony presents new models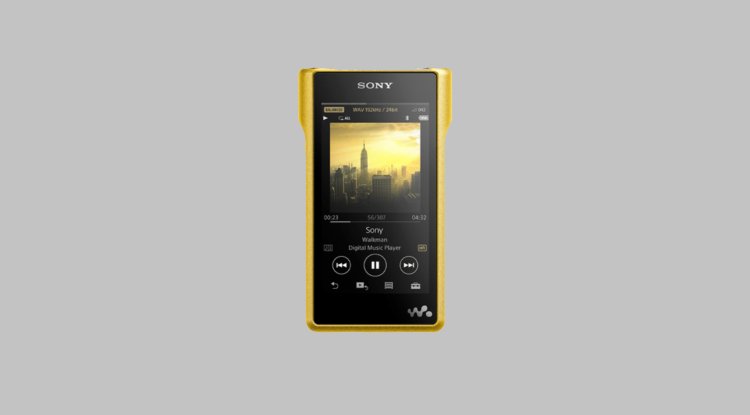 Photo Credits: Sony/Promo
Sony Walkman is one of those brands that are synonymous with wonderful and, most importantly, good emotions. Some recall the earliest mobile "cassettes," while others link them with good phones, and they are now simply great portable players.
Sony Walkman in 2022 - two new players
Sony has introduced two Walkman portable music players that will join the Walkman family later this year. The NW-WM1ZM2 and NW-WM1AM2 devices are in the premium class and are intended for audiophiles who do not want to be tied down to stationary home audio equipment.
The new Walkmans are distinguished by a high level of specification. In all cases, the S-Master HX digital amplifier with lead-free solder, Fine Sound Register resistors, two clocking circuits, FT CAP3 capacitors, and huge capacitors with low-resistance macromolecular polymer form the core. A shield composed of milled oxygen-free copper was also used to protect the digital block. As a result, the sound is robust, stable, rich, and clear.
Components are one thing, but Sony also addressed the necessary digital technology. As a result, the DSD remastering system (11.2 MHz), the DSEE Ultimate feature (optimizing music from compressed digital files), and support for the FLAC format are all available (96 kHz). Wi-Fi connectivity and compatibility with popular streaming services ensure limitless music sources (provided by Android 11).
A clean interface shown on a 5-inch touch screen with HD quality simplifies operation. Another benefit is the lengthy operating time, which can last up to 40 hours when listening to high-quality music.
NW-WM1ZM2 and NW-WM1AM2 - what's the difference?
So, what's the distinction between the two models?
First and foremost, the design: the housing of the NW-WM1ZM2 is made of gold-plated oxygen-free copper, whereas the frame of the NW-WM1AM2 is constructed of aluminum alloy. The conductors differ as well: the former has a thick Kimber Kable, whereas the latter is constructed of oxygen-free copper. Finally, the quantity of memory differs: the model with the letter "Z" has 256 GB, while the one with the letter "A" has 128 GB.
In all circumstances, a microSD card can be used to expand the storage.
"The NW-WM1ZM2 player allows you to enjoy the sublime, full of nuances of sound, obtained thanks to many years of experience in the production of audio equipment and the use of the best components available, NW-WM1AM2 allows you to be completely immersed in high-quality sound - more dynamic than the previous model and with a richer, more extensive sound field," the producer adds.
We anticipate a commercial debut in April. Unfortunately, we did not know the prices, but one thing is certain: it will not be inexpensive.