Windows 11 versus Windows 10: user tests old Core i7-5775c within the CPU limit
Users willing to upgrade are currently being fobbed off with "not compatible". The change from Windows 10 to Windows 11 works with tricks even on older systems. PCGHX member "drebbin" took a look at how the six-year-old Intel Core i7-5775c is doing in various games.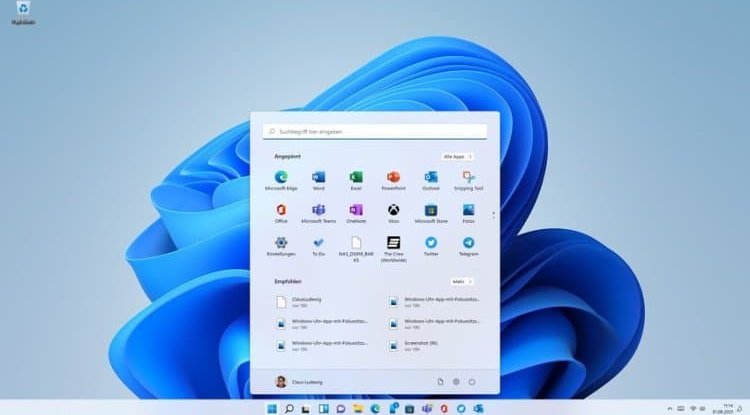 Photo Credits: PCGH
Although their CPU performance is basically sufficient,
Microsoft
has decided to exclude many older processors from an upgrade to Windows 11. The reason for this is the lack of support for TPM 2.0. Nevertheless, there are ways and means to get Windows 11 running on older processors. A registry entry, for example, can solve the problem - unofficial tools are now also available. But does it work? Will
Windows 11
even run satisfactorily on an older system? A member "drebbin" tried it with his aging Core i7-5775c. The Broadwell H-Chip is actually over six years old, the actual architecture is a whole year older. Bad, some might say. But "drebbin's" test proves the opposite. With Call of Duty: Black Ops - Cold War there is an outlier that Windows 10 works better in the min-fps. All in all says the conclusion, Windows 11 runs smoothly.
Windows 11 vs. Windows 10 in games: A question mark remains
However, the user has to consider that the performance of his Radeon Vega 64 is far behind that of a
Geforce RTX 3090
. His results are therefore not necessarily representative for systems with more powerful graphics cards: but perhaps all the more exemplary for the broad mass of gamers who do not upgrade their system every year. Especially not now after the current GPU prices. Another restriction concerns the topic of TPM 2.0. Even if Windows 11 does not currently cause problems on older systems, it cannot be ruled out that Microsoft will block PCs that have been "made compatible" from future updates and fixes. With this in mind, users with older CPUs should think twice about switching.