Tesla recalled 578,607 vehicles in the US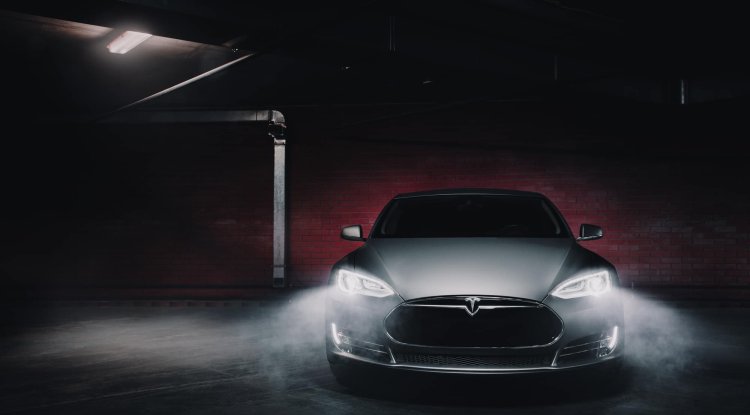 Photo Credits: Depositphotos
Previous week Tesla recalled 578,607 vehicles in the US due to a pedestrian warning system that does not comply with regulations. The reason behind the recall is the 'Boombox' function, which allows users to play personalized audio through an external speaker while the vehicle is in motion. According to the regulator, sounds emitted from the horn can obscure the PWS (Pedestrian Warning System) sounds that every EV must play for safety reasons.
The recall affects a number of relatively recent vintage Tesla models and comes on the heels of several other recalls in previous weeks. Just this month, the company was forced to recall more than 800,000 vehicles due to a seat belt bell malfunction, about 54,000 units due to Full Self-Driving (FSD) software glitches, and nearly 30,000 vehicles due to problems with windshields that weren't defrosting quickly enough in cold weather.
According to the National Highway Traffic Safety Administration ( NHTSA ), vehicles recalled include the Model 3, Model S, Model X, and Model Y. The Model S and Model X units are 2020-2022 models, manufactured between Aug. 2020 and February 3, 2022. As for Model 3, the vehicles recalled are 2017-2022 models, manufactured between December 27, 2017, and February 3, 2022. Lastly, the affected Model Y units are 2020-2022 models, manufactured between November 26, 2019, and February 3, 2022.
As explained by the NHTSA, the Boombox functionality violates Federal Motor Vehicle Safety Standard number 141, which sets minimum required sound levels for EVs. Tesla accepted the decision and said it will release an OTA update to disable the Boombox function to prevent any breaches of existing safety regulations. Because of this, there is nothing the owner of an affected Tesla needs to do other than wait for the expected update. The company also stated that it is not aware of any accidents or injuries that have occurred as a result of the appeal.
Tesla released its Boombox Mode in December 2020 as part of the company's 2020 Holiday Update package. The feature allows users to customize the horn to any sound, including music, animal noises, and even fart sounds, depending on the mood. choice and taste of the owner. While Tesla thought it would be a fun feature, regulators have clearly gotten less fun. Even though the Boombox feature violated federal safety standards, Tesla is understood to be preparing a 'Superhorn' feature that will combine a horn, an alarm, and a speaker in one.
Recall, Tesla changes cameras in vehicles
The company has not issued a voluntary recall so far but is dealing with replacements based on goodwill for eligible customers.
When the cameras do not work properly, drivers may see blank or intermittent video on their car's central display, lose the visibility of their vehicle's blind spots, or receive warnings that Tesla's autopilot function is limited.
Autopilot is Tesla's brand for the standard driver assistance system. Also, the system is not complete without a driver.
Although the manufacturer of electric vehicles has not yet voluntarily recalled the cameras, it has authorized service employees to replace defective units for qualified owners on the basis of goodwill – that is, at the expense of the company.