LumaFusion - Top Mobile video editor
LumaFusion is an example of an application that, with its features and everything it offers is an ideal solution for creating movies.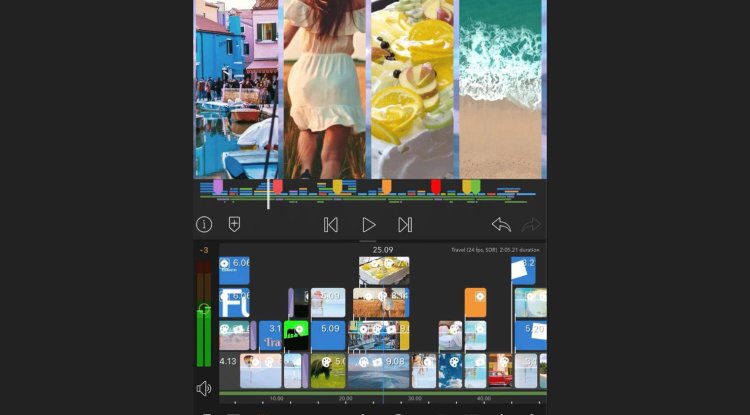 Photo Credits: LumaFusion/Promo
If there is a mobile video editor that is closer in its capabilities and concept to professional tools that can be used on computers, then it is LumaFusion. Available only for iOS, at least for now, this is a video editor that will suit the most demanding ones…
Creating movies on the go directly on smartphones or, better yet, hardware-capable tablets, is getting more and more interesting. Moreover, the applications that can be found in official stores are increasingly surprising not only by the fact that they offer a lot but also by the fact that they can really be compared to full-blooded applications of the same type intended for computers.
LumaFusion is just such an example of an application that, with its features and everything it offers, imposes itself as an ideal solution for creating movies on the go for professional users. Although beginners can use this application, it should be borne in mind that LumaFusion is designed so that it will be best used by those who already have some experience in video editing and working with tools of this type, whether on tablets, smartphones or computers.
In addition to enabling project creation, just as video tools for desktop platforms do, it features a timeline with up to six tapes for storing and editing video and audio, and even support for video preview on an external monitor (an option that can rarely be seen with mobile tools). This level of equipment and sophistication should not be surprising, because behind this application are actually the authors of Pinnacle Studio, an extremely well-known tool for working with videos.
Of course, everything that would be expected from tools of this caliber is also present, as well as those very typical details such as the application of various effects, the ability to stabilize videos, color correction, a variety of effects for layers (green screen, luma and chroma key and others) and many other possibilities. In fact, it doesn't make much sense to list what LumaFusion can do, because it's clear at first glance that it's an extremely powerful mobile editor.
For now, it is still available only for iOS and perfectly adapted to the iPad (although it can also be used on the iPhone), and there are announcements that LumaFusion will bring Samsung to its app store later this year, and thanks to it, this app should be found and on Google Play. But for now, all that LumaFusion has to offer can only be used by those with iOS devices, and to use it, they will have to pay $30 for it.