Xiaomi CyberDog is a Hollywood sci-fi robot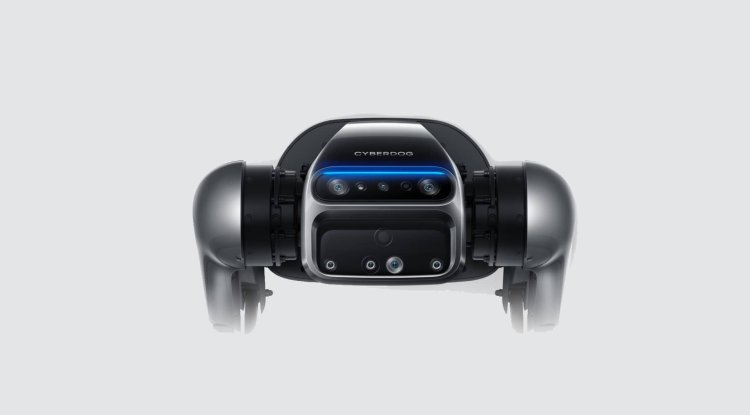 Photo Credits: Xiaomi/Promo
 Does it also remind you of something?
Is it time for robots?
The Spot from Boston Dynamics is already running here, which went on sale last year after years of development. Now another appears and looks similar. It is called Xiaomi CyberDog and its use will be similar. Xiaomi has only shown a prototype and does not yet state what CyberDogem intends. All we know is that the robot will be open-source and has "unpredictable possibilities".
In reality, this means that it is a four-legged robot capable of responding to voice commands, according to Xiaomi, it can behave like a pet. But the comparison to a real dog is more of a marketing turnover for the general public, more important are the technical specifications. The company states that CyberDog is agile enough to handle back somersaults, can run at 3.2 m / s, weighs 3 kilograms, and at its core is the Jetson Xavier AI platform from Nvidia.
The machine is equipped with a number of sensors, an ultra-wide-angle lens, and several cameras, such as the Intel RealSense D450. There is also a GPS module and when everything is combined, CyberDog can move semi-autonomously, it receives commands via a mobile application.
Additional hardware can be added via three USB-C ports and one HDMI: such as panoramic cameras, lidar sensors, and searchlights so that CyberDog can help with rescue operations. Mass production is not planned yet, the company will only make a thousand pieces available for "fans, engineers and robotic enthusiasts".
The expected price is only $ 1,540, making CyberDog the cheapest four-legged robot on the market. The previous prize winner was Unitree's Chinese robotic for $ 2,700. Boston Dynamics Spot costs $ 74,500, but it's not just a technology vision, it's a real, multi-tasking product. Since its official release, the spot has begun to help doctors, soldiers, and police officers, among others.
It examines homeless people in Hawaii, for example, for covid signs.
With the entrance of additional robots, it will be fascinating to watch if this branch of robotics becomes widely used. Furthermore, as is customary, cheaper competing products may theoretically increase pressure on the spot.
https://www.youtube.com/watch?v=X_uAqYVK6xY