18 Android games with quality graphics
In Google Play, it is possible to find more games with advanced graphics sections, which are gradually reaching the level of those latest generation...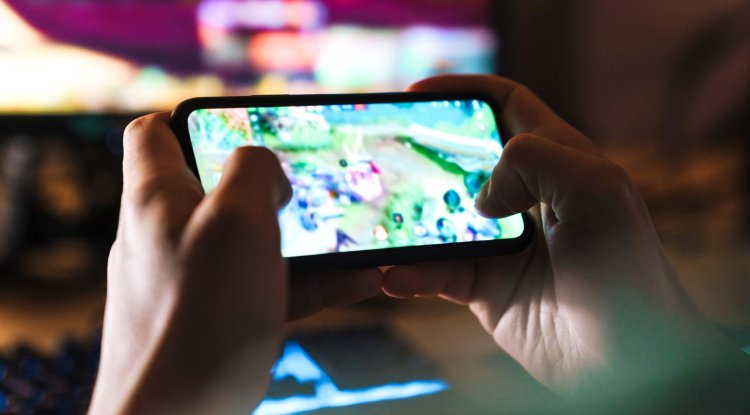 Photo Credits: DepositPhotos
Mobile games are becoming more complete and advanced every day, allowing you to enjoy experiences similar to those you may have with your consoles or computers. Although mobile game graphics have evolved exponentially, there are still many years to go before high-end graphics. That's why there are still those looking for a way to play GTA V on Android, as well as other console games that stand out with superb graphics.
However, today we can find titles that are real technical marvels and it seems amazing that they can run on a smartphone. In Google Play, it is possible to find more games with advanced graphics sections, which are gradually reaching the level of those latest generation portable consoles. Today we present you some of the most graphically powerful games for mobile devices.
Infinity Ops
Infinity Ops is a fantastic game you can download on your Android, and is set in a dystopian futuristic world.
ARK: Survival Evolved
Survival Evolved has been available on Android for some time, with amazing graphics quality similar to that in the console version. The game requires a powerful technical part, including at least 3 GB of RAM and a few gigabytes of free storage in the device's memory.
Galaxy on Fire
If you love space-based games, Galaxy on Fire may be one of the best titles you can download to your mobile. It has impressive graphics, and the game is one of the best you can see in games in this category. In it you will have to fight against other ships across the galaxy with over 30 star systems and over 100 planets and space stations.
Exos Heroes
Exos Heroes has one of the most advanced graphics ever seen in a mobile game. The plot is set in a fantastic world full of monsters and heroes, and the game offers an open world and a good RPG format with strategic battles.
Sky: Children of Light
Title creators like Journey or Flower have in their catalog one of the games with the best graphic solution. Sky: Children of Light is an open-world RPG in which players explore a vast world together with other people from around the world.
Genshin Impact
Genshin Impact has been at the top of the best mobile games for the past two years, with spectacular graphics and a game at the level of the best adventure titles.
Asphalt 9
One of the most popular mobile games is Asphalt 9. It is not only another fun game in a series, but also one of the best graphic mobile games that looks amazing on the most powerful phones on the market.
THE LAST REMNAN Remastered
THE LAST REMNANT is not among the cheaper games on the list, but it is still a version of the popular game for PlayStation 3 that offers more than 60 hours of duration. The point is that last year Square Enix released a remastered version for next-generation consoles, but also for smartphones, and it looks really spectacular.
Mindcell
Another game set in the futuristic world is Mindcell, in which the main character is doomed to become material for scientific experiments. The goal, of course, will be to avoid this at all costs.
Call of Duty: Mobile
shooting fans have the best option in Call of Duty: Mobile. The popular saga of war games does not disappoint with its mobile version and offers you one of the best audiovisual experiences you can find today.
The Elder Scrolls
The Elder Scrolls is one of the most popular role-playing sagas. His latest PC and console games have sold millions, and he now has a smartphone version. The creators of the game bring you a title full of action, research and dungeons with terrible enemies.
Oceanhorn
Oceanhorn is another one of those games that will interest players not only because of the content, but also the outstanding graphics. A title that looks like a canvas and that takes us into a world full of dangers and fantastic creatures.
Monument Valley
For many, Monument Valley may not have game graphics for the PlayStation 5, but no one can deny that this is one of the games with the best graphics on the Play Store, a game that many players undoubtedly consider art.
Fifa Mobile
The King of Football also has its own mobile version and stunning graphics power. Play the most important competitions, create your own team and become the number one by playing against friends or other rivals from anywhere in the world.
Final Fantasy
The legendary Final Fantasy IX on the PSX also has its own HD version for mobile and has changed quite a bit. Recall that Final Fantasy IX is one of the most respected JRPGs, launched in 2001 in Europe. It became successful and popular with more than 5.5 million copies sold. Now Final Fantasy is also available in a mobile version with updated graphics.
Grid Autosport
Grid Autosport is a driving game adapted for mobile phones halfway between a simulation and an arcade game that could be envied by the competition. It offers a large number of vehicles, tracks, routes, races and different levels of difficulty and flexible control. GRID Autosport is an impressive car game that pretends to be a simulator modeled on reality. Its graphics are spectacular, and the game is the best you'll find, it looks like a console game! If you like the genre, be sure to try Grid Autosport.
NBA 2K Mobile
The best console basketball saga has a mobile representative, and that is NBA 2K Mobile. The game allows you to recruit the best players in the NBA league, build your dream team and go out on the field with real-time games. The graphics are superbly executed, so the whole project looks very professional: from the stadium to the similarity of the players.
Dragon Ball Legends
Dragon Ball Legends is a new game aimed at randomly getting characters by spending the relevant coins for it. The game is based on training and perfecting warriors to create the strongest possible team. Intensive three-dimensional real-time combat, the ability to fly on stage, launch Ki explosions, release a powerful combination and the most destructive techniques of the heroes and villains of the series are offered. Dragon Ball Legends is without a doubt one of the most modern titles you can find on mobile devices.