37 games that could quickly go to the Sony console
The news that Microsoft has bought Activision-Blizzard has made a real mess, and global analysts are still assessing what it could mean for the gaming industry.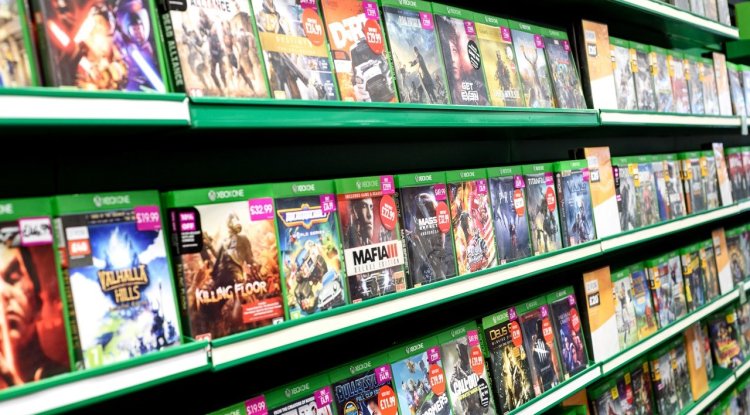 Photo Credits: DepositPhotos
Microsoft has announced that it is buying Activision-Blizzard for an incredible $ 69 billion!
The news that Microsoft has bought Activision-Blizzard has made a real mess, and global analysts are still assessing what it could mean for the gaming industry.
And while they mutually (dis) agree on what this record acquisition in the gaming industry will bring to Microsoft, as well as to all of us who deal with it, some very specific things have happened on the market.
It's always been a question of the Xbox or PlayStation, so while Sony's console has been a huge advantage in recent years solely because of exclusives, which were more numerous, but mostly better than Microsoft's, recent reports show that the Xbox Series S console is falling slightly behind the Nintendo Switch console.
This will remain a further trend, and now especially, when after Bethesda, Microsoft merged Activision-Blizzard and King, which will make the catalog of games for Xbox the largest so far.
Shares of Sony fell by more than 7% on Tuesday, immediately after the announcement, and continued to lose value on Wednesday at the time of writing, which means that the market reacted seriously and very sharply to the possible scenario of Sony losing some of the biggest gaming hits. Whether, as in the case of some Bethesda games, previous Sony titles will become exclusively Xbox games remains to be seen in the coming weeks and months, and it is currently certain that Microsoft, Activision-Blizzard, and King will work day and night to bring new games to Xbox Pass accounts for more than 25 million users worldwide.
What games could the PlayStation lose
The list is very long and includes some of the biggest franchises in the gaming industry so far. Due to a large number of confused users, we bring you a list of games owned by Activision-Blizzard and King, which could become Xbox exclusive at some point.
It's too early to talk about the decisions, said Phil Spencer, director of the new Xbox Gaming division within Microsoft, but some titles will definitely become Xbox exclusive, which is normal to expect:
Blur
Caesar
Call of Duty
Candy Crush
Crash Bandicoot
Diablo
DJ Hero
Empire Earth
Gabriel Knight
Geometry Wars
Guitar Hero
Gun
Hearthstone
Heroes of the Storm
Hexen
Interstate '76
King's Quest
Laura Bow Mysteries
The Lost Vikings
Overwatch
Phantasmagoria
Pitfall
Police Quest
Prototype
Quest for Glory
Singularity
Skylanders
Solider of Fortune
Space Quest
Spyro the Dragon
StarCraft
Tenchu (legacy games)
TimeShift
Tony Hawk's Pro Skater
True Crime
World of Warcraft
Zork
Microsoft with PC and Xbox players under the same cap has a big advantage over Sony, which has just started collaborating with the gaming community on PCs through the first two official games from the PlayStation PC console, and it will certainly be interesting to see what happens in the future.
We believe that all previous games will remain where they are, on all platforms, and that future titles will be decided on each one separately.
Two models of Microsoft approaches are in play:
To make the future game appear only for Xbox and PC or
That the future game will appear first for Microsoft, and only later for the Sony platform.
It remains to be seen which strategy the Redmond company will decide on. Of course, it is clear to everyone that Microsoft will not shoot itself in the foot and give up the big profits that could come from the PlayStation platform, but it is also clear that some games will surely become " only on Xbox " marked ...