A few more good programs for checking PC system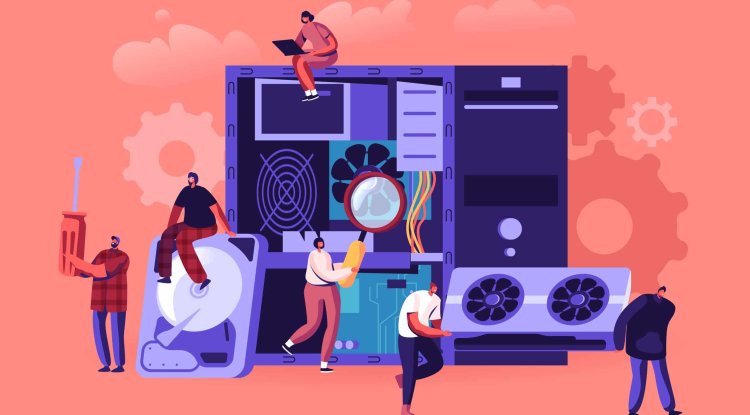 Photo Credits: DepositPhotos
Here are some of the best programs https://zexron.com/the-best-programs-for-displaying-system-information/
Now we present you few more good ones so that you have more choices.
HWMonitor
Good:
HWMonitor is a real-time data validation application that shows you information such as processor temperature, voltage…
It is very useful in checking the use of the system under a certain load.
On laptops, the app also provides you with information on the current battery status, including charge and wear levels.
Bad:
HWMonitor will not show you information on some system specifications such as VRAM, driver information...
The free HWMonitor information app also works better as a real-time diagnostic tool. The software displays most of the basic information about your system, but in addition, the tool will also show you information about voltage, temperature, power consumption, CPU core clock speed, as well as additional information about the processor.
The tool will also show you other information about the system specification, such as hard disk space, system memory usage, charge levels, temperature…
Belarc Advisor
Good:
It is a very reliable tool for displaying system information, which will easily show you various information about the system specification, information about drivers...
It also informs you about the status of the drivers.
Belarc Advisor is a tool for providing information about the system, which does its job in a very simple and intuitive way. Although the tool will only provide you with basic information about the physical components of your computer, you will get plenty of details about your software and drivers.
Astra32
Good:
Astra32 provides complete detailed information on system specifications
The tool even provides details on installed programs and recent fixes
The layout of the software is easy to use and understand
Bad:
There is no real-time information on memory or GPU usage.
Unfortunately, the tool displays advertisements, which clearly require you to purchase the full version of the tool.
Astra32 is essentially a free tool for finding out information about Windows computers. The tool will provide you with a wealth of information about your hardware components and your software. Astra32 will show you details about the motherboard, processor, BIOS version, memory modules and more. Displaying software information, the tool provides you with details about installed programs, but also about installed fixes.
Astra32 is good free software to check system specifications. It is available for Windows 7, 8 and 10 and also for Windows server 2008. The only real downside of this tool are the ads.
It is necessary to do diagnostics very often. The problem is not always visible in this way. It is good to assemble your own computer, then you are more confident about your choice. Unfortunately, there is also a problem with some components, and that is the company's failure, but it is difficult to find this problem because it is not visible in these programs. If you are not professional enough, always seek a professional opinion. Your PC is with you every day on various and not so easy adventures. Really think about it before it stops one day. Sometimes you give him more difficult tasks than he can handle. Be well informed and take care of your PC.