A transparent Xbox controller has been announced for Xbox's 20th birthday
Another Xbox Series controller model will go on sale next month to celebrate the Xbox's 20th birthday.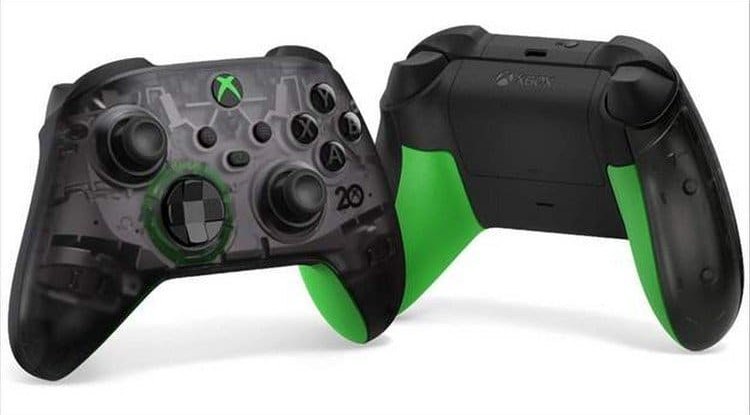 Photo Credits: Xbox
November 15 marks the 20th anniversary of the launch of the first Xbox console and we already received the announcement of the celebratory Xbox sneakers yesterday. But that's not all. A celebratory controller with the full name " 20th Anniversary Special Edition Xbox Wireless Controller " is being prepared for the same date ".
The controller is specific in that it is transparent from the front. That is, it is not completely transparent, but has tinted transparent plastic and the traditional green color of the Xbox, which is not present on today's standard Xbox controllers.
Except for the design, the controller itself is identical to the standard controller for Xbox Series consoles. Admittedly, it's celebratory, so it costs $ 70. That is, $ 10 is more expensive than a black or white controller, or $ 5 more expensive than a blue, red, or yellow controller.
The 20th Anniversary Special Edition Xbox Stereo Headset is also in preparation. The headphones with a microphone also follow the design of the controller - they are transparent on the side and have an accentuated light green color of the Xbox. The celebratory headset will also cost $ 70.
By: Olivia J. - Zexron