"Apollo" Headphones: Top Technology, Cheaper Price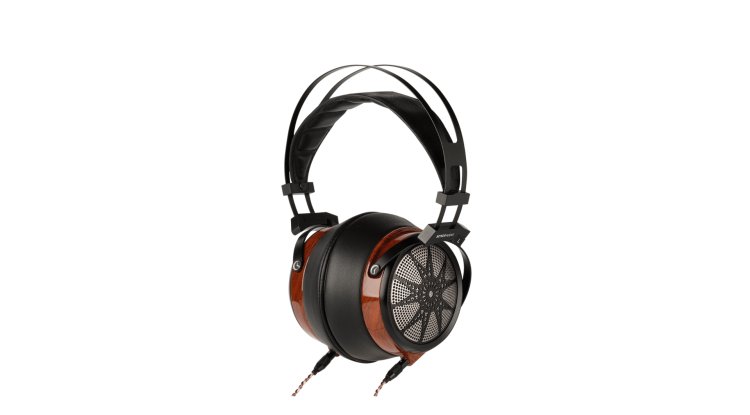 Photo Credits: SendyAudio/Promo
The latest headphones from Sendy Audio are named after Apollo, the god of music, spring, and sunlight. The Apollo is Sendy Audio's most cheap open-back magnetostatic headphone model, and it seeks to make high-quality headphones more accessible.
Sendy Audio's Apollo is said to have a lightweight design that is comfortable to wear. The 68 mm membrane, good efficiency of 95dB, and an impedance of roughly 15 ohms, according to the manufacturer, ensure naturally gentle voices, deep and strong bass, treble with fine details, and a transparent and clean soundstage. On each side of the membrane, the Apollo has two coils. This is supposed to provide more control and a more even thrust of the entire diaphragm area. Rosewood is used to make the headphones' hardwood shell.
The headband is constructed of goatskin leather, and its ergonomic design is touted to be comfortable and anti-fatigue, even after extended use. The earpad is constructed of protein polymers and memory foam, and it features a bowl-like form that aims to completely cover the ear. The L and R markers are distinct and easy to identify. Both ear cushions are detachable and simply replaceable; the cord is also detachable. Forward-facing connecting terminals are designed to keep the cable from falling across your shoulders while using headphones.
The headphones weigh a little less than 400 grams.
Bang & Olufsen has launched one of its wireless headphones
Bang & Olufsen unveiled their wireless headphones, called the Beoplay Portal, in March of last year, while the original model offered only Bluetooth connectivity, which, while it could be connected to consoles and computers, wasn't the greatest technology for the rather high latency. For gamers.
The headphones have been creased, and the new model will be available in two variants for Xbox, Playstation, and PC. Both versions support Bluetooth 5.1, and wired use is also possible owing to the 1.25 m long jack cable included in the box. However, one significant difference between the two models is that, while the Xbox version can be wirelessly connected to our beloved console on its own owing to Xbox Wireless Connect technology, the other release already contains a 2.4 GHz USB cable with a USB-C connection. If we want to utilize our new wireless headset, we'll need to link it to a wireless receiver.
The usage of 40mm drivers, touch-sensitive metal plates on the outside, and memory foam cushions with sheepskin and fabric covers has not altered, but various changes have been implemented to make the device more appealing to gamers. In addition to Dolby Atmos for Headphones virtual surround sound, the headphones enable aptX Adaptive, a standard that, among other things, seeks to keep the delay short by changing the data rate.
Fortunately, the device does not have a flexible microphone protruding from the housing; instead, the new Beoplay Portal uses many built-in microphones, the sound of which is combined by a new algorithm as if our speech were being captured right in front of our face. There has even been a change in active noise cancellation, such as Own Voice, which allows your own voice to be heard after activation, so we won't feel the need to speak louder because we hear our own sounds because of the earpads, and the built-in battery life, with the PlayStation 42 and Xbox version having a maximum operating time of 24 hours.