JL Audio Gotham V2: Subwoofer Review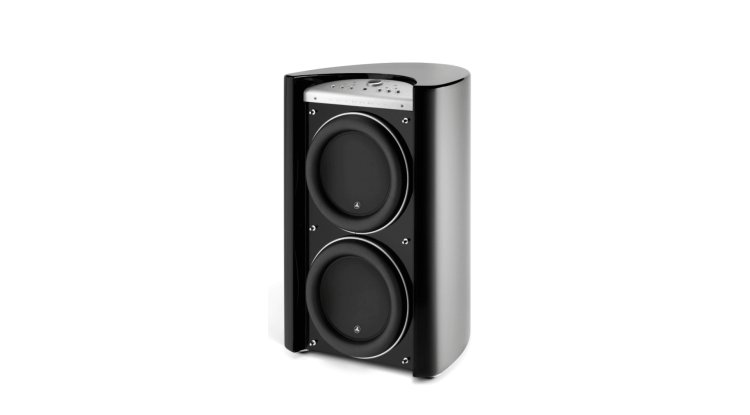 Photo Credits: JLAudio/Promo
The God of Thunder - When most people think of a top system, they think of the bass. People enjoy bass. We've all had that reassuring, soothing gut feeling during a live concert. To be able to experience anything like this at home is one of every high-ambitions, ender's even if very few get anywhere close to it.
The earthquake generator's entrance: 163 kilograms of live weight, 4,500 watts of amplifier power – that's 6.12 HP – two 34.5-centimeter bass drivers arranged on top of one another with a fist-thick surround in an elegant, rounded fiberglass housing without parallel walls, 18-band EQ-room measurement by the microphone – this is the Gotham V2, the flagship of JL Audio's subwoofer specialist.
It forms the vanguard of famous tourists from Florida, delivered on a pallet. Because the company's Senior Vice President, Doug Henderson, and Export Sales Director, Silvio Pupino, have a goal. They are in Germany to increase the popularity of the subwoofer. As an ambassador, the most powerful model the audiophile subwoofer industry has to offer is ideal.
In this country, this type of device is still frequently regarded as a "bass cube" that just "adds a bit more bass," especially when the speakers themselves are incapable of delivering it. But, to put it bluntly, that is a pretty restricted and straightforward description of what a subwoofer should accomplish – a good one, because there are lots of plain wooden boxes with woofers that more-or-less always boom the same low tone.
But this is a whole different story. Rather, the objective is to radically improve the existing loudspeaker, even with the "greatest subwoofers in the world." There is no doubt in my mind that the "Gotham V2" might be that. The bass drivers, which have ten (!) centimeters of excursion and reach inside to the back walls, weigh several times as much as the sometimes-impressive woofers of the other speakers in the room. This isn't a fair fight.
Ultimate Bass
Aside from the sheer amazing stats and the highest quality, yet brutish design, the behemoth features comprehensive digital electronics like "room EQ" to accommodate virtually any loudspeaker pairing.
JL Audio's flagship Gotham V2 is a technical leader, called "Formula One," which is designed to – and can – demonstrate what is achievable in the lower layers in terms of exceptional quality. It masters both depths down to 20 Hertz and ultimate precision with virtuosity – and, thanks to the 4.5-kilowatt amplifier power and efficiency, it is a master of volume, making it an absolute reference for both music and film beyond our test experience. It thus avoids assessment for obvious reasons by slipping into the "high-end extreme." It doesn't get much better from here. Wow!