Apple is working on an inexpensive monitor
Most Apple product categories are divided into Standard Editions and Pro Editions. This is the case with Macs and iPhones, for example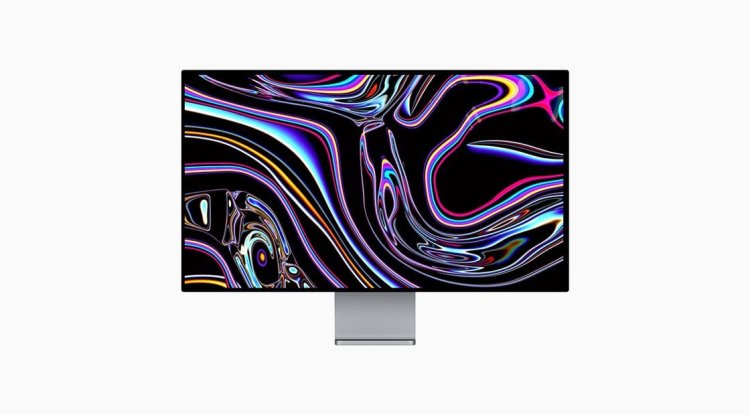 Photo Credits: Apple/Promo
Most Apple product categories are divided into Standard Editions and Pro Editions. This is the case with Macs and iPhones, for example. The company's offer includes a product that is only available in the Pro version. This is the Apple Pro Display XDR monitor. This is expected to change soon.
Reports about this appeared on Twitter last Friday. They were presented by the user @dylandkt, who has been publishing information about future Apple products on his profile for a long time.
https://twitter.com/dylandkt/status/1471186599547490312?ref_src=twsrc%5Etfw%7Ctwcamp%5Etweetembed%7Ctwterm%5E1471186599547490312%7Ctwgr%5E%7Ctwcon%5Es1_&ref_url=https%3A%2F%2Fwww.benchmark.pl%2Faktualnosci%2Fnowe-monitory-dedykowane-do-komputerow-mac-na-horyzoncie.html Three new monitors
In the near future, three new monitors dedicated to Mac computers are to appear on the market.
One of them will replace the above-mentioned Pro Display XDR monitor. Its screen diagonal is to be 32 inches long. There will also be support for adaptive image refresh with a maximum frequency of 120 Hz, a technology Apple calls ProMotion. Interestingly, the monitor will be equipped with an Apple Silicon chip, but it is not known which one will be used. It can be M1 or another dedicated to this device. It is unlikely to be M1 Pro or M1 Max.
Two more monitors are to have displays of 24 and 27 inches. The larger one will support ProMotion technology. It is speculated that they may be LG brand devices. It is worth recalling that some time ago Apple's offer included LG UltraFine 4K and LG UltraFine 5K monitors.
The new "inexpensive" Apple monitor
Similar information was provided by Mark Gurman from the Bloomberg press agency. He wrote that he strongly believes in the new Apple brand monitor, which will be cheaper than the Pro Display XDR. According to Gurman, such a device would be very popular with Mac users.
The lower price will be possible, among other things, due to the fact that the company is already familiar with the technology of monitors production. The new model is also to have a slightly smaller display and slightly worse technical parameters.
Gurman claims that it is to be about half the price than the Pro Display XDR, which means that in Poland the price will be over 2,000 dollars anyway.