Apple offered new options - Developers, PS5, Gucci
Apple has introduced a solution for developers. iPhone and iPad get support for PS5 DualSense controllers. Gucci unveiled bag for AirPods Max headphones.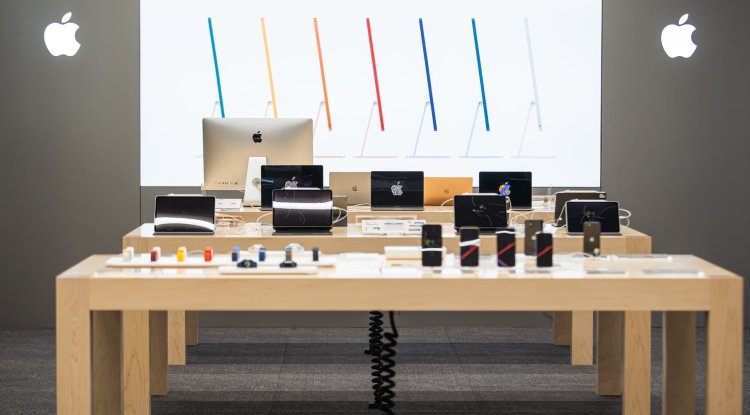 Photo Credits: DepositPhotos
Apple has introduced a solution for developers who do not want the application to be publicly available
YouTube has a similar feature, so users can choose whether they want to be public, private, or unlisted when uploading a video. Apple has introduced a new feature that could clean up a bit and make the App Store so crowded. Namely, it is about the possibility of adding unlisted applications, which can only be accessed via a direct link.
Developers who, for example, believe that their application is not yet ready for public use, can now ask Apple to put it on an unlisted list. Therefore, if the company approves the request, the application will not appear in any App Store category or search results, writes Ars Technica.
"Your app may be eligible for an unlisted section of the App Store if it is designed for a limited audience. Examples include employee-only apps, specific events, sales apps or research apps", Apple said in a statement.
However, they note that the applications on the unlisted list are not a substitute for Apple's TestFlight process, so this should definitely be kept in mind. More information is available on the company's official developer website.
iPhone and iPad get support for PS5 DualSense controllers
IPhone and iPad users could soon get a gaming upgrade, which is one of the most interesting features for the PlayStation 5.MacRumors has revealed an upgrade in iOS 15.4 beta that will allow PS5 DualSense controllers to become compatible with iPhone and iPad apps.
On the PS5 console, this feature allows different levels of pressure to be applied to the triggers, which will make them harder to press during certain gaming situations, giving you a more immersive gaming experience.
Although the PS5 DualSense controller can currently be paired with iPhones or iPads, these iOS devices do not support more advanced features (such as the customizable triggers mentioned) or subtle tactile response details that the controller has. In addition, the update for iOS will implement a large number of new emojis, enhancements for unlocking via Face-ID face recognition and more.
Gucci unveiled bag for AirPods Max headphones
If you don't like the Apple Smart Case, the case that comes with the AirPods Max headphones, you may be more suited to the model presented by the luxury brand Gucci. Their AirPods Max case is made in a distinctive Gucci style.
Gucci Ophidia case for AirPods Max, as the full name of this product reads, can only be ordered online and is a combination of retro and modern style, and the company states that it is made of environmentally friendly materials. The bag has a shoulder strap, and it is interesting that the carrying handle is played by the headphones themselves.
AirPods Max headphones cost $550, and this is probably the only case where the bag costs (almost twice) more than them, as much as $920. If you don't own an AirPods Max, and you really want to have a bag like this, there is another, similar universal model, which is sold at the same price.