ARE YOU BUYING A SMART WATCH - Galaxy Watch4
Once you put it on hand, the Galaxy Watch4 becomes your assistant in achieving everyday goals, a major collaborator in the organization of life, a counselor for better sleep, and a partner in exercise. A real team player, who plays for your team and who only knows how to win.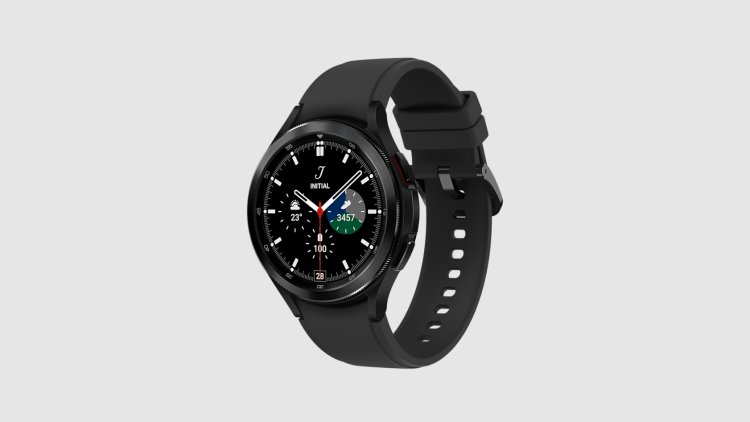 Photo Credits: Samsung/Promo
Elegant, unobtrusive, but with a clear attitude and style and with a new face for every new day, it fits into every mood and clothing combination - the Galaxy Watch4 smartwatch is a signpost to your healthier version of yourself and the opportunity to really be a better version of yourself.
A watch that tracks your progress
The Galaxy Watch4 tracks how you progress in the tasks you set for yourself. Set goals for weight, body fat percentage, and muscle mass, and monitor progress until your assistant allows you to lose motivation.
It informs you about your fitness progress by measuring your body structure, because if you know the ratio of fat, muscle mass, and water in the body, it will be easier for you to achieve the desired results.
The Samsung BioActive Sensor, as well as the fastest chip Samsung has produced, are the biggest innovations to date and are built into Galaxy Watch watches.
You only need 15 seconds to measure your body weight with the BIA method, and only with two fingers, anytime and anywhere.
Also, the new Samsung BioActive Sensor displays the composition in real-time and notifies you as you work on your health goals.
Exercise partner and personal trainer
With the Galaxy Watch4, you get a partner, but also a trainer who will provide you with a very accurate training report by getting to know your routine by recognizing physical activities.
Thanks to a sophisticated index and the existence of interval training on the Galaxy Watch4 watch, the exercises can now be optimized and the training directed towards new goals.
Follow your steps and compete with friends in a fun contest via the live chat platform. Embark on the challenges that accompany the appropriate badges and scoring system to make the exercise interesting and to have more motivation and fun - it will be easier for you to exercise, trust us!
It measures the level of oxygen in the blood
The installed Blood Oxygen Level Measurement feature on the Galaxy Watch4 watch allows you to check the amount of oxygen in your bloodstream at any time.
Oxygen saturation is directly related to physical performance, so monitoring oxygen in the blood helps maintain health.
And when you sleep, the Galaxy Watch4 is awake and monitoring your sleep. It recognizes the phase of entering a dream and analyzes all its parts, in its entirety.
The new options allow you to check the oxygen level in the blood and the snoring pattern (if there are indications). All this will provide you with better and longer sleep.
Elegant, unobtrusive, but with attitude
The Galaxy Watch4 is a watch that follows your every style, be it a walk in nature, a business meeting, or a gala dinner.
It has a simple design with a simplified Armor Aluminum metal frame, so you can choose from the offered watch straps, including a Hybrid leather strap and Sports strap, and create the look of your watch yourself. Galaxy Watch4 adapts to you!
Another benefit is that you can choose between analog and digital clock faces with a variety of backgrounds, fonts, and colors to suit your taste, weather, or event.
Make the face of your watch unique with AR emoticons that reflect your style, while animated graphics show your activities, such as running or listening to music. Treat your wrist with high-quality materials, wearing comfort, as well as pads resistant to sweating.
A real team player
As the first smartwatch running on the Samsung Wear OS, the Galaxy Watch4 provides uninterrupted access to your favorite applications from the wrist - there is a huge selection of applications waiting for you, starting from music streaming applications to social networks, correspondence applications, and everything else.
With all of the above, the Galaxy Watch4 will be your assistant for an easier life.
Post by: Bryan C.