Brave search: Look after your privacy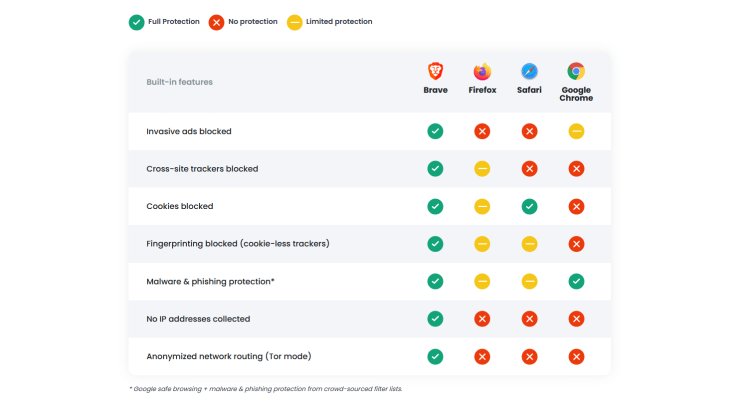 Photo Credits: Brave/promo
"Private search that puts you first, not big tech"!
Can Google win the competition? This question is often asked and it is difficult to expect so far, but market events are going in a very interesting direction.
Last month, Brave Search was presented to the public, a beta version of the new web search engine, which according to the announcements is completely focused on user privacy. "Brave Search was developed by Brave Software, a company founded by Brian Bondy and Brendan Eich, a JavaScript creator and former CEO of Mozilla Corporation".
Brave Software has its own web browser, which exists five years, blocks all ads and has over 30 million users every month.
Brave has a different attitude towards users because Brave Search will not display ads and will not monetize its searches. This sounds really optimistic and maybe really Brave Search offers a different solution to companies that want to advertise. It may also be a dangerous competitor to Google that offers better earnings. Currently, Google holds over 92 percent of all searches in the market, while Microsoft's Bing accounts for only 3 percent. We know that most search engines have agreements with Google and only apparently offer other solutions.
Brave Search strives to build its own independent Internet search index whose default settings are to block web pages that track someone's online behavior. Brave Search offers what the user searches for, that's the only answer, without add-ons like Google.
"Brave Software built this search engine principle from the Tailcat system developed by the German company Hubert Burda Media". The German company was recently bought by Brave Software after being attracted by the Tailcat system, which is designed to deliver search results without reporting user activity and without creating user profiles.
The privacy and security of users are always paramount. States have enacted new laws and regulations in this field. Then a new opportunity was created for companies to change their policies or for companies with more opportunities to come.
Brave Software is not the only company that wants a better position for itself. We are witnessing how much DuckDuckGo is advancing every year. People do not want someone to follow them and violate their privacy. Google has more competition and doesn't change shortcomings.
So far, Google has not commented on Brave Search, but the tech giant has been working hard on its users' privacy issues lately.
What else does Brave offer
?
Brave offers many options. It's not just a search engine. Brave is very promising and wants you to have security in many fields.
Brave offers Brave Talk. In the last two years, everyone has used video calls and meetings at least once. That's why Brave offered us video calls that are safe, without ads and tracking. It has many more features than Zoom.
Brave Firewall + VPN - "Brave VPN encrypts and protects anything you do online, even outside the Brave browser. On every app. On your entire device." So they say on the site and this is already a lot more than most search engines and it is an excellent offer.
There is also something for people who use crypto, Brave Wallet. Indeed, Brave did his best and knew how secure the crypto should be. Maybe this is the right choice for you.
Brave has other features, one of which is Brave Rewards. On their site, we can see the rewards apply to users, claiming that our search engines are taking advantage of it to make money. Brave wants to change that and offers users rewards if they give attention to some sites.