Call of Duty: Vanguard sells significantly worse than Black Ops Cold War
Call of Duty: Vanguard sold significantly less than its predecessor Black Ops Cold War shortly after its release in Great Britain. However, there is also a bright spot for publisher Activision Blizzard.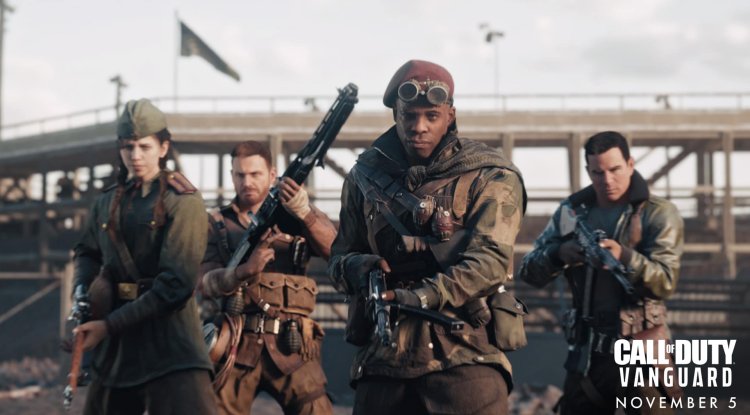 Photo Credits: Activision Blizzard / promo
Call of Duty: Vanguard, the latest offshoot of the shooter series from Activision Blizzard, has officially been released. However, the release should currently cause mixed feelings among the publisher. Because the sales of the title in Great Britain were well behind the predecessor Call of Duty: Black Ops Cold War.
40 percent fewer sales in the first week
Call of Duty: Vanguard sold around 40 percent less than Call of Duty: Black Ops Cold War in the UK during the first week after its release. Physical sales were down 26 percent and digital sales were down 44 percent. But there was also good news for the publisher: Call of Duty: Vanguard was the second best-selling game in 2021, behind FIFA 22.
The reasons why Call of Duty: Vanguard delivers rather disappointing sales figures compared to its predecessor are probably diverse: Traditionally, Call of Duty titles with a World War II scenario sell worse than the modern offshoots. In addition, the press reviews of the shooter were rather restrained. On Metacritic, the critic's score averages 76 points, the user ratings for the PC version get 4.7 points, with the majority of the user reviews being negative.
After all, Call of Duty: Vanguard also has to struggle with various shooter game competitors: Battlefield 2042 has already entered Early Access, while Halo: Infinite has now also appeared. In addition, Call of Duty: Warzone continues to enjoy great popularity and is likely to dig Vanguard's player base as an internal competitor.
By: Amber V.