Carrie, Miranda and Charlotte in "Sex and the City", Samantha refused to appear due to a conflict with a colleague!
Here's what will happen to Samantha in the series!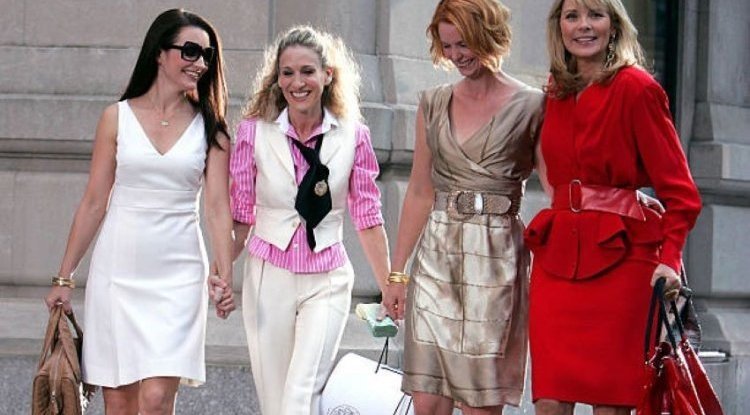 Photo Credits: James Devaney | GETTY IMAGES
The heroines of the popular series "Sex and the City" will be reunited on the set again, but nothing will be the same as 11 years ago, because Samantha Jones is not with them due to a conflict with a colleague.
Namely, after Sarah Jessica Parker, who plays Carrie Bradshaw, wrote "together again" under a photo of herself posing with colleagues Cynthia Nixon, who plays Miranda in the series, and Kristin Davis, the popular Charlotte, everyone wondered what happened to Samantha, or Kim Cattrall.
Kim refused to appear with her colleagues on the set, so the producers had a genius idea that Samanta would have the coronavirus in the series so that will be the reason why she won't appear.
"We have adapted the scenario to the new situation. We will not hire a new actress, but Samantha will have a crown - the producers of the series announced, and it would be really difficult to find an adequate replacement for the actress.
Those who are better acquainted with the relations between these four actresses expected such an outcome. Sarah and Kim fought fiercely on social networks after the last gathering, and their conflict began in 2004.
Sarah then also became the producer of the series, which brought her an additional $ 300,000 in earnings, so Kim thought the other actresses should get a higher fee as well. In addition, the series exceeded the budget many times over. At the awards ceremony, Kim sat at the table alone, while Kristin and Cynthia sat with Sarah.
Let us remind you, "Sex and the City" will have ten new episodes in which Chris Noth, who played Mr. Beast, David Eigenberg, who played Steve Brady, and John Corbett and Aidan, will also appear.
By: Amber V. - Gossip Whispers