Core i7-13700K QS @ 6.2GHz in CPU-Z benchmark
A Core i7-13700K QS with a 6.2 GHz frequency on the P-cores was discovered, giving it over 1,000 points single-threaded in the CPU-Z benchmark.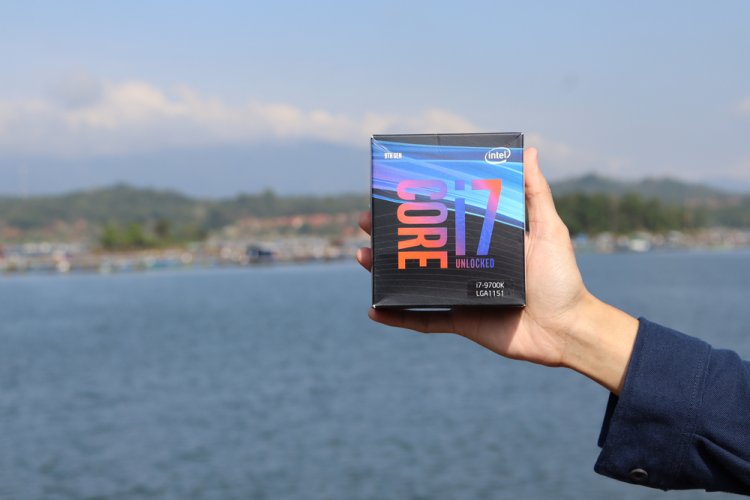 Photo Credits: Shutterstock
A Core i7-13700K Qualification Sample with P-core clock speeds of 6.2 GHz and E-core clock speeds of 4.2 GHz was run through the CPU-Z benchmark and scored 1,009.9 points in the single thread measurement. This is, unsurprisingly, one of the greatest we've seen so far, and it also ranks first for test results from Raptor Lake CPUs, which circulate on the internet as engineering or qualifying samples.
Because hyperthreading was disabled for the test, the multi-thread rate is 11877.1 points, which is meaningless in this scenario. As a result, the CPU's 6 P cores and 8 E cores could only handle 16 of the 24 potential threads. Unfortunately, no information regarding the testing setup is provided, simply screenshots from CPU-Z. It is only obvious from this.
The Gracemont E-Cores, which are also found in the two smaller chips, is a significant improvement over Alder Lake. The boost frequency increases by 400 MHz in the Core i7 to up to 5.4 GHz and by 300 MHz in the Core i5 to a maximum of 5.2 GHz. There is also a doubled L2 cache and DDR5-5600 support. In preliminary tests, the Core i7-13700K showed to be quick yet thirsty.
In CPU-built-in Z's benchmark, the i7-13700K improves single-core performance by 10% over its predecessor at regular clock rates, while multi-core performance improves by 32 to 34%. Less of that is left in games: Across all test constellations, the average Full HD frame rate has increased by seven to twelve percent.
According to the most recent information, the new processors are expected to hit the market between October 17th and October 23rd. However, just a subset of the full portfolio will be available, specifically the Core i5-13600K(F), Core i7-13700K(F), and Core i9-13900K(F) CPUs, as well as the new Z790 chipset.
You'll have to wait a little longer if you want to use the slower Raptor Lake processors. According to reports, Intel plans to unveil the H760 and B760 chipsets, as well as other (non-K) CPUs, at CES 2023 on January 5 and launch them in the second part of January.
Post by Bryan C.