All information about Intel's Raptor Lake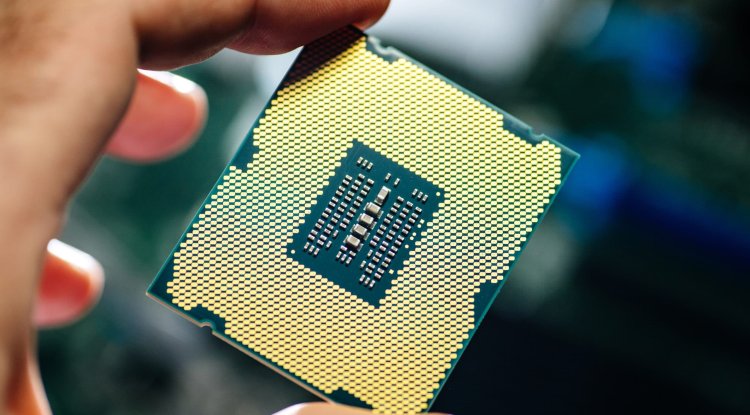 Photo Credits: Depositphotos
Intel's Raptor Lake processor will replace the predecessor chips Alder Lake in 2022 - less than a year later.
Until it is finished. Several months will pass. Nonetheless, there is already a lot of information, leaks, and rumors about the forthcoming processor series on the Internet.
As a result, we've gathered all pertinent information about the models' release dates and costs, as well as known specifications, in the table below. We also define what is officially changing with the CPUs and what is carried over from the predecessor.
Intel Raptor Lake: when will the new processors appear?
The processors, as previously said, are set to be released this year. According to more recent sources, the first models will be available by Christmas 2022.
The overclockable enthusiast models of the K series, in our opinion, will resume here.
Raptor Lake, like Alder Lake, is designed to be an all-around hit. In addition to the K models, the standard models and the less expensive T models are likely to be on the agenda. Raptor Lake P will also power at least one mobile processor series.
Intel Raptor Lake: Which architecture is used?
Raptor Lake intends to employ the Intel 7 process and a hybrid solution for the cores once more. This was first seen on older Alder Lake models. Instead of a single core type, two distinct cores are installed, each of which is optimized for larger or smaller tasks depending on the design.
Raptor Cove, an expanded Golden Cove design, will be used for the huge cores. According to the YouTube channel " AdoredTV ", this is true. As a result, the use of an Intel 7 backport from Ocean Cove or Redwood Cove, as mentioned in rumors, becomes implausible. Gracemont will be used for tiny cores in the future.
The latter should be doubled when compared to Alder Lake-S, allowing for a total of 24 cores (8 large P and 16 small E cores) - this might apply to the predicted top model Intel i9-13900K.
According to the channel operators, processor combinations with 1 P and 8 E cores, as well as 6 P cores without E cores, should be available. These are then employed in lower-cost devices, such as notebook computers.
This is new
Raptor Lake is likely to have a better and, more importantly, larger CPU cache, which should be especially advantageous for gaming. Raptor Lake, according to the leaker @OneRaichu, has up to 68MB of L2 and L3 cache. Under Alder Lake, the two cache types combined only achieved a maximum size of 44 MB (30 MB L3 and 14 MB L2).
The DLVR (Digital Linear Voltage Regulator) is another Raptor Lake innovation. According to insider UnderFox, this is a voltage regulator that acts as a voltage clamp next to the primary regulator and reduces the CPU's VID (Voltage Identification Definition = nominal voltage without overclocking). With the same performance, power consumption can be lowered by up to 25%.
LPDDR5X memory, among other things, will be deployed for the first time in mobile models. Furthermore, IPC, core clock, and efficiency will be enhanced.
https://www.youtube.com/watch?v=NQNd0_X6Ca8
The LGA 1700 socket and PCH chipset, DDR5 RAM (then with ex-works support for DDR5-5600), and PCIe 5.0 remain in the Raptor Lake. This appears to confirm information Intel filed with Sata-IO ("Serial ATA International Organization").
Raptor Lake, like its predecessor Alder Lake, is rumored to enable DDR4 in addition to DDR5. Users will have more time to upgrade as a result of this. Moore's Law is Dead, according to a well-connected leaker. A supposed i9-13900K prototype spotted in January 2022 confirmed many of the rumors.
The portfolio's usage numbers range from 35 to 125 watts once more.