Porsche and BMW are not worried about the chips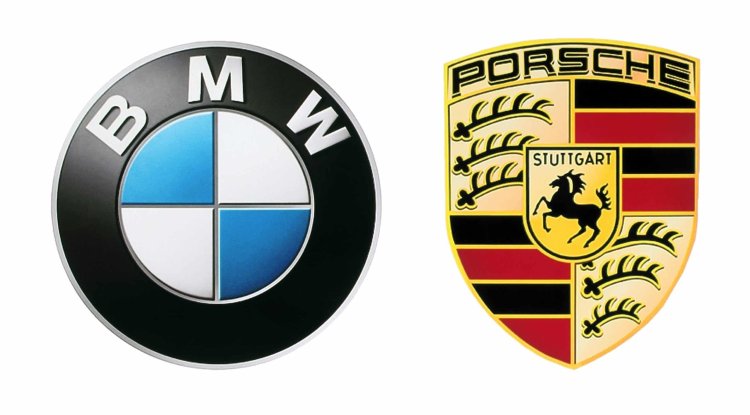 Photo Credits: Depositphotos
Porsche automobile sales, which are part of the Volkswagen Group, increased 11 percent last year to 301,915 units, which might suggest that the company will sell around 335,000 cars this year if current sales growth rates continue.
Despite a global chip shortage, Porsche is expecting another record year, according to Detlev von Platen, the company's director of sales. - Based on the orders, I am confident that 2022 will be a very excellent year. Sales increase could be similar to last year, according to Von Platen.
Porsche automobile sales increased 11 percent last year to 301,915 units, implying that if current sales growth rates continue, the company might sell almost 335,000 cars this year. Von Platen also stated that Porsche aims to hire 400 more employees, bringing the total number of employees to 40,000. However, as with other manufacturers, increased demand has resulted in longer delivery periods.
"Waiting times might range from several months to a year," stated the Porsche director. This German manufacturer is not the only one to achieve record performance during the car industry's crisis. BMW said this month that the group sold a record more than 2.5 million vehicles, a rise of 8.4 percent, while the BMW brand sold a record 2.21 million vehicles, an increase of 9.1 percent over the previous year.
Bonus for the super-rich
It is also worth mentioning Rolls Royce, which is part of the BMW Group and has had a 49 percent growth in sales. Last year, 5,586 Rolls Royces were sold in more than 50 countries, the most in the company's 117-year history. It is comparable to VW's Bentley, whose sales jumped by 31%. The excess money of the wealthy who were unable to travel due to the pandemic is the explanation for the higher sales of luxury vehicles. - The pandemic grounded many people and prevented them from traveling, which is why a lot of money accumulated and was then spent on luxury - explained Torsten Müller-tvös, CEO of Rolls Royce.
As for the chips, he said the parent company BMW took care of enough chips on time so they were not a problem.
Shortage of chips for PCs
Namely, it is known from the beginning that the shortage will not stop, at least until the first quarter of 2023. Therefore, it was necessary to make a strategy and some succeeded better, some worse. Globally, the whole market has not yet stumbled.
Although, what analysts note as bad news is the fact that the commercial part is waning in relation to the consumer and that by 2025 they should be equal. The commercial brings stability in the long run and that is why, in theory, it is important to be stronger than consumers.
Shortages apply to many products, this year we will face big shortages because of chips, IT products are more advanced and are slowly becoming part of IoT and demand is growing, cars offer electrical solutions, even more, new smartphones and tablets on the market in 2022. The question is how much will it affect the quality and price of the product?